Other Information
| | |
| --- | --- |
| Willing to work on off-days with compensation? | |
| Number of off-days per month: | 0 (day/month) |
| Able to handle pork? | |
| Able to eat pork? | |
| Able to care dog/cat? | |
| Able to do simple sewing? | |
| Able to do gardening work? | |
| Willing to wash car? | |
Employment Record
| From | To | Country | Employer | Main Duties | Remark |
| --- | --- | --- | --- | --- | --- |
| 2011 | 2013 | Indonesia | Chinese Employer | Household Chores, Cooking, Children Care age of 11 & 7 yo. 1 storey (3 rooms/2 Baths) | Completed 2 years |
| 2013 | 2015 | Singapore | Chinese Employer | Household Chores, Cooking, Elderly Care age of 83 yo. 2 storey house(3 rooms/2 Baths) | Completed 2 years |
| 2015 | 2017 | Taiwan | Chinese Employer | Housekeeping,cooking. 2 storey house (4 rooms/3 baths) | Completing soon |
Maid Skills
| Areas of Work | Willingness | Experience | Evaluation |
| --- | --- | --- | --- |
| Care of infants/children | | 2 Year(s) | |
| Care of elderly | | 2 Year(s) | |
| Care of disabled | | | |
| General housework | | 2 Year(s) | |
| Cooking | | 2 Year(s) | |
| Language Skill: English | | 2 Year(s) | |
| Other Skill: Mandarin | | 2 Year(s) | |
Maid Introduction
Helper ok with 1 offday and can talk in MANDARIN.


Misni is a loyal helper who is not fussy. She is very respectful of employers and is patient at handling the elderly. She has 2 years working experience caring for a dementia patient. It was not an easy task for hr but her patience and perseverance allowed her to serve the elderly for 2 years. She is able to cook Chinese dishes. Willing to work with just an off day.She is not scared DOG.

Dishes : Asam Curry,Chicken/Fish Soup,Sweet and sour Chicken/Fish/Pork,Noodle Soup,Steam Egg/Fish/Chicken,Fied vege.
(License No.: 15C7555)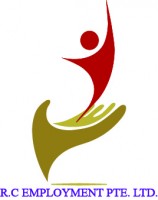 Address:
2 Everton Park,
#01-57B, Singapore 081002
Tel:
66354445/90297454
Email:
rcmaids.main@gmail.com

Contact Person:
Anna
Handphone:
66354445/90297454
Website:
www.bestmaid.com.sg
Office Hour:
MON-FRI: 10AM-9PM
SAT & SUN: 11AM-5PM


---

Last updated on 20-09-2017.
Total hits: 735.