Other Information
| | |
| --- | --- |
| Willing to work on off-days with compensation? | |
| Number of off-days per month: | 4 (day/month) |
| Able to handle pork? | |
| Able to eat pork? | |
| Able to care dog/cat? | |
| Able to do simple sewing? | |
| Able to do gardening work? | |
| Willing to wash car? | |
Employment Record
| From | To | Country | Employer | Main Duties | Remark |
| --- | --- | --- | --- | --- | --- |
| 2006 | 2014 | Singapore | CHINESE EMPLOYER | takes care of 3 children ages 1, 2 and 4 years old, general house work and cooking | completed contract |
| 2014 | 2016 | Singapore | CHINESE EMPLOYER | takes care of 2 children ages 12 and 9 years old, general house work, cooking and grocery shopping | completed contract |
| 2016 | 2018 | Singapore | JAPANESE FAMILY | looking after a 2 months old baby and 4 years old, she does the general household chores, laundry, grocery shopping and cooking. | Her employer is leaving for good on end November 2018 |
Maid Skills
| Areas of Work | Willingness | Experience | Evaluation | Comments |
| --- | --- | --- | --- | --- |
| Care of infants/children | | 11 Year(s) | | She is very suitable in taking care of a newborn baby and toddler. |
| Care of elderly | | | | |
| Care of disabled | | | | |
| General housework | | 11 Year(s) | | She works independently and she works without supervision. |
| Cooking | | 11 Year(s) | | She can cook well and able to follow recipe book. |
| Language Skill: ENGLISH AND TAGALOG | | 11 Year(s) | | Her English comprehension is very good. |
| Other Skill: BAKING | | 11 Year(s) | | She knows how to bake and able to follow recipe book. |
Maid Introduction
RECOMMENDATION LETTER FROM CURRENT EMPLOYER

"I am writing this letter to recommend for the position of Housemaid at your home. I am sure that she will be a proven asset to your family.
First of all, the reason for her to find new employee is not because of her performance, but I need to relocate another country.
For the past 2years and 4months, she had performed such a fantastic job for us. She took charge of cleaning, cooking, food marketing and taking care of kids. She is speedy at learning and adjusting to respect our familyís culture and appetite. Especially for the cooking, I taught her Japanese foods for the first few months together, now she can cook a lot of Japanese food perfectly herself. In addition, she can cook some western food and Chinese food as well. And also, she is really
independent person and is familiar with using bus and MRT. She can also go to school to pick my daughter up everyday and she can communicate with the teacher nicely so that I can really reply on her for taking care of my daughter.
For the cleaning, she can follow our request and is willing to help us all the time. My both kids love her and we are thinking her as part of our family. We really hope that she can find the good family to transfer.
Generally speaking, she is very capable and performance is by far excellent although I saw several housemaid as owner before. I donít have any big complain to her, so I also would like to ask you to accept home leave to see her family once/twice a year which is her biggest motivation and I am accommodating for her as current owner."
-Minako Katagiri

is 41 years old, married with 3 kids ages 19,17 and 15 and she took care of them by herself before she work abroad. She has 11 years working experienced as a domestic helper. She worked for Chinese family for 9 years and 2 years for Japanese family. is matured, cheerful happy person, suitable in baby care, childcare and confident in cooking and she speaks English well too.

FROM MARCH 2007 TO MARCH 2014- She was working for a Chinese family in an apartment type of house. When she just started the children were 4 and 2 years old that needs her constant attention. After few months she looked after another newly born baby. Aside from looking after the children, she did the housekeeping, cooking, laundry and weekly marketing. The madam has stopped working and all the children has grown-up and not necessary to employer a full time helper.

FROM JUNE 2014 TO JUNE 2016- She was working for a Chinese family in a private apartment. She was minding 2 children 12 and 9 years old. She did the household chores, laundry, cooking and grocery shopping. She finished her contract with them and decided to look for another employer.

FROM JUNE 2016 UP TO DATE- She has been working for a Japanese family staying in a private apartment. She has been looking after their children since they were 2 months old baby and 4 years old. She does the general household chores, laundry, grocery shopping and cooking. She is able to cook Japanese dishes and able to follow recipe book. Unfortunately her employer is leaving Singapore around end November. Her employer is able to give a reference.
(License No.: 98C2940)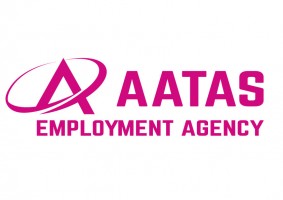 Address:
545 Orchard Road,Next to Hilton Hotel,
#06-14 Far East Shopping Centre, Singapore 238882
Tel:
6737-8681 / 6737-8089 / 6737-3762
Fax:
6838-0658
Email:
aatas@aatas.com.sg

Contact Person:
Bingle, Lina or Jeff
Handphone:
67378681 / 67378089
Website:
www.aatas.com.sg
Office Hour:
10:00am to 7:00pm MONDAY TO FRIDAY
SUNDAYS 10:00 AM TO 4:00 PM.
CLOSED ON SATURDAYS AND PUBLIC HOLIDAYS.
---
AATAS Employment Agency provides you with all your requirements in Human Resource Placement, be it Local, Foreign or Domestic workers. We are a company which has been established for the past 20 years, providing suitable applicants for our clients fundamental requirements. Our main focus is to be up-to-date with the modern industry while maintaining the core aspects.
OUR SERVICES:
1) Foreign Domestic helpers (Filipino,Indonesian,Myanmar)
1:1 Transfer Helpers (we can arrange for personal interviews into your home or in our office)
2) New Helpers from Overseas (Personal interviewed by Aatas Staff in Philippines)
3)Passports Renewal/Work Permit Renewal/Home leave.Embassy Documents
4) Professional Job Placement ( F & B/Nurses / Care givers
5) Local Part time/Confinement Nannies / Baby Sitters
6) Booking of Your Maid's Air tickets
7) Employment / S Passes Application
8)Arranging for your Worker's Personal Interviews
9) Arranging for your Worker's Repatriation
10) Placing an immediate Transfer maids

Last updated on 12-10-2018.
Total hits: 683.