Other Information
| | |
| --- | --- |
| Willing to work on off-days with compensation? | |
| Number of off-days per month: | 2 (day/month) |
| Able to handle pork? | |
| Able to eat pork? | |
| Able to care dog/cat? | |
| Able to do simple sewing? | |
| Able to do gardening work? | |
| Willing to wash car? | |
Employment Record
| From | To | Country | Employer | Main Duties | Remark |
| --- | --- | --- | --- | --- | --- |
| 2009 | 2011 | Singapore | CHINESE FAMILY | LOOKING AFTER OLD FOLK PROVIDING DAILY CARE & NEEDS, HOUSEWORK AND SIMPLE CHINESE COOKING. | COMPLETED 2 YEARS OF SERVICE. |
| 2012 | 2013 | Singapore | CHINESE FAMILY | LOOKING AFTER OLD FOLK, HOUSEWORK AND DAILY COOKING. | EMPLOYER ARRANGED HER TO WORK IN 2 HOUSEHOLDS. AFTER 1.1 YEARS SHE SURRENDER AND REQUEST FOR TRANSFE |
| 2013 | 2016 | Singapore | CHINESE FAMILY | LOOKING AFTER BEDRIDDEN TUBE-FEEDING CARE GRANDPA, HOUSEWORK AND ASSIST TO DO CHINESE COOKING. | COMPLETING CLOSED TO 2 X CONTRACT. OLD FOLK PASSED ON DO NOT NEED HER SERVICE ANYMORE. |
Maid Skills
| Areas of Work | Willingness | Experience | Evaluation |
| --- | --- | --- | --- |
| Care of infants/children | | | |
| Care of elderly | | 7 Year(s) | |
| Care of disabled | | 4 Year(s) | |
| General housework | | 7 Year(s) | |
| Cooking | | 7 Year(s) | |
| Language Skill: BASIC MANDARIN, HOKKIEN AND EN | | 7 Year(s) | |
| Other Skill: AFRAID OF DOGS | | | |
Maid Introduction
SOLEKAH, AGED 40, SEPARATED FROM HUSBAND, SHE HAS
TO SUPPORT HER 3 CHILDREN IN INDONESIA. SHE HAS 7
YEARS OF WORKING EXPERIENCE AS A CAREGIVER FOR
MOBILE, IMMOBILE, TUBE-FEEDING GRANDPA AND
GRANDMA. SHE IS GOOD IN PROVIDING DAILY ASSISTANCE,
CARE & NEEDS TO OLD FOLKS. SHE HANDLES BASIC
CHORES AND TO DO SIMPLE CHINESE COOKING.
SHE CAN CONVERSE IN BASIC ENGLISH, MANDARIN,
HOKKIEN AND MALAY. HER BASIC SALARY IS $650 + WEEKLY
OFF.
SHE IS WILLING TO ACCEPT COMPENSATION FOR
2 SUNDAYS OFF/MTH.

***********EX-SINGAPORE GOOD RECORD HELPER
***********COMPLETION OF CURRENT EMPLOYMENT
***********GOOD CAREGIVER FOR GRANDPA/GRANDMA
***********EXP MOBILE/IMMOBILE/TUBE-FEEDING CARE
***********BASIC MANDARIN/HOKKIEN/ENGLISH
***********PLACEMENT FEE 2.5 MTHS/DEDUCTIBLE
***********READY FOR NEW CONTRACT IN MID OF DEC
(License No.: 16C8024)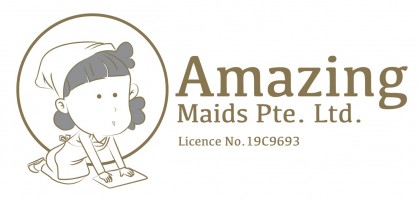 ---
Amazing Maids is a Domestic Helper Recruitment Agency, and we love what we do. It's who we are. As a team of professionals with vast experiences from the service industry working side by side, we aspire to match the ideal Helper to each of our valuable clients; where good ethics, fair practices and passion are all equal and integrated organically.
Our goal is to create work that is honest. Solutions that are meaningful, perfect and inspirational. Experiences that are simply…AMAZING. We service with the belief that process and collaboration should be exciting and stress free.
We're different from the others. But we'll let you be the judge instead
Job placement services for foreign domestic workers
Direct hire of foreign domestic workers
Placement of transfer FDW
Application, Renewal and Cancellation of work permits services
Repatriation Services, Booking and Purchasing of air tickets
Purchasing of banker guarantee and insurance for maids
Arrangement of medical check up for maids
Application of work permit for other sectors
Our Assessment:
"THUMBS UP" are candidates completed a full contract or
long service employment. They are independent and
competent helpers with higher basic salary & requires
2 - 4 Sundays off/mth.
"WITH A +HEART" are fresh candidates with good attitude
and they are willing to work with an extra heart.
They are willing to learn our local way of handling housework,
cooking, caring for the young & the senior.
They are mostly willing to accept compensation
for "No day off".

Last updated on 23-01-2017.
Total hits: 146.