Other Information
| | |
| --- | --- |
| Willing to work on off-days with compensation? | |
| Number of off-days per month: | 0 (day/month) |
| Able to handle pork? | |
| Able to eat pork? | |
| Able to care dog/cat? | |
| Able to do simple sewing? | |
| Able to do gardening work? | |
| Willing to wash car? | |
Maid Introduction
SHE WORKED IN JAKARTA FOR 1 YEAR (2015 - 2016). SHE TAKE CARED 3 YRS OLD BOY, DO HOUSEKEEPING, COOKING.
SHE IS NOT SCARED OF SMALL DOG.
(License No.: 12C5698)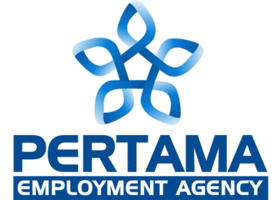 Address:
865 MOUNTBATTEN ROAD,
#01-52 KATONG SHOPPING CENTRE, Singapore 437844
Tel:
6348-2008 / 6348-9808
Fax:
6348-1889
Email:
pertamakatong@gmail.com

Contact Person:
KATE or VASANTI
Handphone:
VASANTI : HP 97721950 (SKYPE: pertamakatong)
Website:
www.bestmaid.com.sg
Office Hour:
MON - FRI: 11:00AM to 8:00PM
SAT & SUN: 11:00AM to 5:00PM
CLOSED ON PUBLIC HOLIDAYS
---
PERTAMA EMPLOYMENT AGENCY
SPECIALISE IN DEPLOYING INDONESIAN, MYANMAR AND FILIPINO DOMESTIC WORKERS.
ACCREDITED WITH PHILIPPINES & INDONESIA EMBASSY.
STRIVES HARD TO PROVIDE OUR VALUED CLIENTS THE SUITABLE DOMESTIC HELPERS TO MEET THEIR NEEDS, DOING
INTERVIEWS BY SKYPE VIDEO OR WATSAPP VIDEO CALL.
WORK CLOSELY WITH OUR SUPPLIERS, FOCUSING MORE ON RELIABLE & RESPONSIBLE WORKERS.
TO ACHIEVE GOOD WORKING RELATIONSHIP & HIGHER DEPLOYMENT SUCCESS RATE.
WE PROVIDE SERVICES :-
a) Job placement services for foreign maids
b) Direct hiring of your own foreign maids
c) Placement of transfer maids
d) Application for home leave
e) Application of work permit renewal
f) Application for passport renewal
g) Holiday drop-off maids
h) Free cancellation of work permit for maids
i) Free counselling service
j) Airport service for maids - Sent off & Pick up

Last updated on 11-01-2017.
Total hits: 109.