Other Information
| | |
| --- | --- |
| Willing to work on off-days with compensation? | |
| Number of off-days per month: | 0 (day/month) |
| Able to handle pork? | |
| Able to eat pork? | |
| Able to care dog/cat? | |
| Able to do simple sewing? | |
| Able to do gardening work? | |
| Willing to wash car? | |
Employment Record
| From | To | Country | Employer | Main Duties | Remark |
| --- | --- | --- | --- | --- | --- |
| 2008 | 2009 | Singapore | Chinese Employer | Housekeepung,cooking,Elderly care age of ,child care age of 4 & 3 yo. 2 Storey house (5rooms/4 Bath | 21 months - Completed |
| 2010 | 2013 | Singapore | Chinese Employer | Housekeeping,cooking,Elderly care age of 90 (Ahkong), (Ahma). Condo (3 Rooms/2 Baths) | Completed 3 years |
| 2013 | 2015 | Singapore | China Employer | Housekeepung,cooking,child care age of 15 & 3 yo. 2 Storey house (5 Rooms/3 Baths) | Completed 2 years |
| 2015 | 2016 | Singapore | Chinese Employer | Housekeeping,cooking,child care age of 2 & 1yo. USB ( 3 rooms/2 Baths) | 05/02/2015-19/12/2016 (23 months) |
Maid Skills
| Areas of Work | Willingness | Experience | Evaluation |
| --- | --- | --- | --- |
| Care of infants/children | | 6 Year(s) | |
| Care of elderly | | 3 Year(s) | |
| Care of disabled | | | |
| General housework | | 9 Year(s) | |
| Cooking | | 9 Year(s) | |
| Language Skill: Engish | | 9 Year(s) | |
| Other Skill: Mandarin | | 9 Year(s) | |
Maid Introduction
Nuripah is a 36 y.o Indonesian who is married with 1 children. You will find her to be polite and soft spoken.She can speak English and Mandarin.

Nuripah is very patient and caring towards the elderly, thus she can easily transfer her virtues and experience to infant and childcare if she is given the chance.She can play with the children and takes them to the playground and prepares their meal.

Nuripah is matured and level headed. She can worked with minimum supervision and is not afraid of hardwork. She hopes she will be given a chance to work for Singapore employer as she is determine to put her best foot forward to do her best for their family and children.She scared of DOG.

Dishes : Steam Fish/Chicken/Pork,Chicken Rice,Curry Chicken/Fish/Meat,Fried Rice/Noodles,Fishball Soup.
(License No.: 15C7555)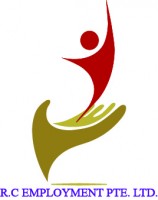 Address:
2 Everton Park,
#01-57B, Singapore 081002
Tel:
6635 4454
Fax:
6635 4445
Email:
rcmaids.main@gmail.com

Contact Person:
Anna
Handphone:
6635 4454
Website:
www.bestmaid.com.sg
Office Hour:
MON-FRI: 10AM-9PM
SAT & SUN: 11AM-5PM
---

Last updated on 21-01-2017.
Total hits: 20.