Other Information
| | |
| --- | --- |
| Willing to work on off-days with compensation? | |
| Number of off-days per month: | 1 (day/month) |
| Able to handle pork? | |
| Able to eat pork? | |
| Able to care dog/cat? | |
| Able to do simple sewing? | |
| Able to do gardening work? | |
| Willing to wash car? | |
Employment Record
| From | To | Country | Employer | Main Duties | Remark |
| --- | --- | --- | --- | --- | --- |
| 2014 | 2016 | Philippines | | job scope:housekeeeping, laundry, ironing and general house hold chores and take care baby from o years old. | cooking good. |
Maid Skills
| Areas of Work | Willingness | Experience | Evaluation |
| --- | --- | --- | --- |
| Care of infants/children | | | |
| Care of elderly | | | |
| Care of disabled | | | |
| General housework | | | |
| Cooking | | | |
Maid Introduction
, 24year old single mother of a 2years old daughter.Her 50 year old Mother is a housewife while her Father 55 years old farmer. She finished her secondary education at National High School. She previously worked as a saleslady for 8 months, and helper for 8 years. But because her earnings are not enough to support the family's needs she decided to work abroad as a Domestic Worker. She then had her maid employment experienced in Manila from served a Filipino family. Currently, she is taking care of her children and doing household chores while waiting for her application to be selected in Singapore.

1) Being a single mother and with 8 years experienced as housemaid in Philippines. She is expected to be well-versed in performing general household duties such as maintaining the cleanliness of the house, doing the laundry, pressing clothes, marketing, cooking and washing the dishes. She is also confident of taking care of infant to young children and capable in performing child care duties such as feeding, bathing, preparing their school things, playing with the children, giving assistance for their homework and studies and bringing and fetching them to the school. She is open with the opportunity in looking after elderly person and prepared to be trained in the giving them direct nursing care and supervising their other needs. She is enthusiastic to learn more especially in cooking other foreign cuisine. She knows how to prepare and cook Filipino dishes like adobo, menudo, apritada, sinigang na baboy and nilagang baboy and a lot more. And she is enthusiastic to learn more especially in cooking other foreign cuisine. Aside from these duties, she can also give care for pets. She is willing to do basic gardening and car washing as well. This applicant is eager to work in Singapore to be able to save for her children's future.
(License No.: 09C4638)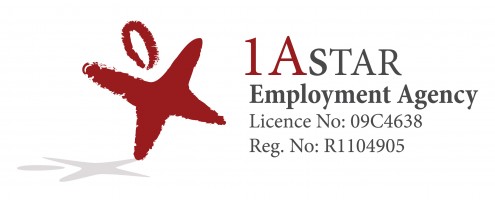 Address:
468 North Bridge Road #02-5081,
LAVENDER MRT, Singapore 191468
Tel:
62936958,Mobile: 94248189
Fax:
62936959
Email:
oneastaragency@gmail.com

Contact Person:
Lilian Pang
Handphone:
94248189
Office Hour:
Monday to Sunday 9.30am to 6pm.
Branch Office 1:
LAVENDER MRT BEHIND ICA BUILDING,
Singapore 191465
Office Hour:
Monday to Sunday 11.00am to 6pm
Tel:
6293 6958
Fax:
62936959
Contact Person:
Lilian Pang
---
We provide the following services to better serve you:


Job placement services for Foreign Maids
Professionals and Foreign Workers
Direct hire your own foreign maids or Foreign Workers
Placement of transfer maids

Training courses & Workshops
Home Leave Processing

Application of work permits

Renewal of passports and work permits

Embassy endorsement

Cancellation of work permits

Booking and Purchasing of air tickets

Purchasing of banker guarantee and insurance for maids/workers/professionals
Repatriation of maids

Arrangement of medical check up for maids/ foreign workers
Other foreign worker related services

Last updated on 13-02-2018.
Total hits: 690.