Other Information
| | |
| --- | --- |
| Willing to work on off-days with compensation? | |
| Number of off-days per month: | 0 (day/month) |
| Able to handle pork? | |
| Able to eat pork? | |
| Able to care dog/cat? | |
| Able to do simple sewing? | |
| Able to do gardening work? | |
| Willing to wash car? | |
Employment Record
| From | To | Country | Employer | Main Duties | Remark |
| --- | --- | --- | --- | --- | --- |
| 2007 | 2012 | Other Countries | Riyadh | Housekeeping, Cooking. Sir, Madam, 17 y.o boy. 2 Storey House (4 rooms/4 baths). 2 cars: No washed. | Completed 5 years |
| 2014 | 2016 | Taiwan | Chinese | Housekeeping, Cooking. Sir, Madam, Ahmah Bedridden Stroke Patient 88 y.o. 25 y.o adult. 1 Storey House (3 rooms/2 baths). 1 car: No washed | Ahmah passed away. |
| 2017 | 2017 | Singapore | CHINESE | HOUSEKEEPING (HDB: 4 ROOMS/2 BATHS). 4 2 ADULTS, 2 TEENAGERS, 1 ELDERLY, 1 TUBE FEEDING PATIENT. | CANNOT CARRY ELDERLY |
| 2017 | 2018 | Singapore | CHINESE | HOUSEKEEPING (CONDO: 3 RMS/3 BATHS). COOKING. SIR. MADAM & AHMAH. SECOND HOUSE: 5 LADIES | |
Maid Skills
| Areas of Work | Willingness | Experience | Evaluation |
| --- | --- | --- | --- |
| Care of infants/children | | 1.5 Year(s) | |
| Care of elderly | | 1.5 Year(s) | |
| Care of disabled | | 1.5 Year(s) | |
| General housework | | 6.5 Year(s) | |
| Cooking | | 6.5 Year(s) | |
| Language Skill: Mandarin; English | | 6.5 Year(s) | |
| Other Skill: Baking, Cycling | | 6.5 Year(s) | |
Maid Introduction
1 OFF DAY!!!
EX TAIWAN HELPER
MANDARIN AND ENGLISH SPEAKER

Can bake and massage. Willing to work with vegetarian. Mature and rational. Can take hardship. A tough worker.
(License No.: 15C7555)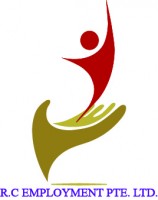 Address:
2 Everton Park,
#01-57B, Singapore 081002
Tel:
66354445/90297454
Email:
rcmaids.main@gmail.com

Contact Person:
Anna
Handphone:
66354445/90297454
Website:
www.bestmaid.com.sg
Office Hour:
MON-FRI: 10AM-9PM
SAT & SUN: 11AM-5PM


---

Last updated on 25-02-2018.
Total hits: 368.