Other Information
| | |
| --- | --- |
| Willing to work on off-days with compensation? | |
| Number of off-days per month: | 0 (day/month) |
| Able to handle pork? | |
| Able to eat pork? | |
| Able to care dog/cat? | |
| Able to do simple sewing? | |
| Able to do gardening work? | |
| Willing to wash car? | |
Employment Record
| From | To | Country | Employer | Main Duties | Remark |
| --- | --- | --- | --- | --- | --- |
| 2012 | 2016 | China | Chinese | Housekeeping, cooking & childcare | Worked in Kayan Gyin |
| 2017 | 2017 | Singapore | Chinese | Housework, cooking & eldercare | Worked for 5 months |
Maid Skills
| Areas of Work | Willingness | Experience | Evaluation |
| --- | --- | --- | --- |
| Care of infants/children | | | |
| Care of elderly | | | |
| Care of disabled | | | |
| General housework | | | |
| Cooking | | | |
Maid Introduction
Available for Immediate TRANSFER!

is a TRANSFR Myanmar helper.
She is 35 years old and married with 4 children.
Able to handle household chores.

Able to speak Mandarin well.

Has worked in Singapore for about 5 months in Employer's house.
Able to cook Chinese dishes.
Able to handle household chores.

She has worked in China for 4 years as a housemaid.
Able to handle household chores.

Able to cook Chinese dishes.
Keen to learn local dishes.
Able to handle pork.

Has experience looking after children.
Able handle children.

Skype & Telephone interviews are available.
(License No.: 15C7448)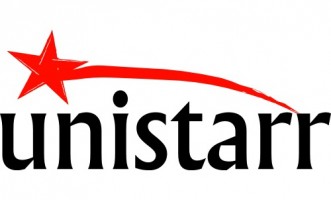 Address:
170 Upper Bukit Timah Road, #02-56,
Singapore 588179
Tel:
Email:
enquiryunistarr@gmail.com

Contact Person:
Ms Jay/Ms Rina/Ms Joyce/Mr Steve
Handphone:
63144252/ 97234920/ 83325359
Website:
www.unistarr.com.sg
Office Hour:
11:00am to 7:00pm
(Mondays to Fridays)
Saturdays: 11.00am - 5.00pm
---
Unistarr
Employment provides Foreign Domestic Workers (FDW) from Indonesia, Cambodia, Philippines, Manipur,
Mizoram & Myanmar.
We have New, Transfer, Experienced in Singapore and Experienced in overseas FDWs.
We are a
licensed maid agency
approved by Ministry of Manpower (Singapore).
Our FDWs are from licensed overseas agents with training centres equipped with the necessary requirements.
Unistarr is formed by a group of professionals to provide quality service to employers seeking FDWs.
The team identified many employers lamenting about their FDWs and it was usually a case of mismatch since the requirements of the employers were not met.
Unistarr
prioritizes the needs of the employers
above all to enhance the situation.
We provide training for our maids in Singapore.
Maids will be exposed to electrical items, cleanliness & cooking.
We provide after-service to our employers and follow up with our customers.
We provide counselling and solutions for the maids when there are any issues.

Last updated on 15-11-2017.
Total hits: 965.