Other Information
| | |
| --- | --- |
| Willing to work on off-days with compensation? | |
| Number of off-days per month: | 4 (day/month) |
| Able to handle pork? | |
| Able to eat pork? | |
| Able to care dog/cat? | |
| Able to do simple sewing? | |
| Able to do gardening work? | |
| Willing to wash car? | |
Employment Record
| From | To | Country | Employer | Main Duties | Remark |
| --- | --- | --- | --- | --- | --- |
| 2012 | 2013 | Singapore | Chinese Family | General household chores , taking care baby 5 months ( all around ) | Residential type : 3 bedrooms - HDB ROL : Employer aunt always pointing finger on her |
| 2013 | 2013 | Singapore | Chinese Family | General household chores serving 6 family members taking care elderly | Residential Type : 5 bedrooms ROL : When the elderly get angry , she made her sleep in the living |
| 2013 | 2015 | Singapore | Chinese Family | General household chores . taking care 74 yo and 1 dog , cooking | Residential Type : 4 bedrooms ROL : Employer moving to stay w son in HK |
| 2015 | 2015 | Singapore | Chinese Family | General household chores , served w 8 family members and 2 babies 3 weeks old and 1 yo do cleaning and car washing | Residential Type : Their Old / previous helper came back w them |
Maid Skills
| Areas of Work | Willingness | Experience | Evaluation | Comments |
| --- | --- | --- | --- | --- |
| Care of infants/children | | 6 years | | Taking care the baby, feeding , reading books , play , singing rhymes , general housework |
| Care of elderly | | 2 yrs | | Wheelchair bound, taking care elderly 74 yo , cooking and general housework |
| Care of disabled | | | | |
| General housework | | 6 years | | General household chores , mopping, vacuum ,washing clothes , ironing |
| Cooking | | 6 years | | Had experience w Indian family and Chinese family - knows how to cook their food. |
| Language Skill: English | | 6 yrs | | Able to understand ,write , speak English and teach kids |
| Other Skill: cooking is my hobby | | 6 years | | i can really cook chinese and indian foods |
Maid Introduction
Employer 5 : worked with 1 year ( Filipino Family)- Kids age from 8mo to 19 mo
Duties: Taking care the baby, general household chores
Residential Type : Condo 3 bedroom
ROL : Employer likes to invites her family and I slept on living hall

Employer 6: Indian Punjabi - 3 members , kid 4 yo.
Duties: Taking care the Child, cooking general household chores, fetching the kid in school.
ROL : Kid's spoilt and even hitting me ,the parents did not care my sratches and black marks of pinching/hitting any material with me.

Employer 7 : Indian Family of 3 ( 1 child 2 yo)
Duties : Taking care the child, general household chores, marketing, clean the car, fetching the kid in school..

Employer 8 : North Indian Family of 4
Kids age : 5 yo & 7 yo.
Duties : General household chores, marketing , cooking, working w another helper but I do the cooking and cleaning, and we share looking after the kids w arranged days.


I am Liza Tagud, experienced with kids age from 5 months old and above. Also, I have experienced looking after Elderly.

I am polite, honest, matured and responsible as an employee.
I may not have good employment history records, however, I can assure you that if my prospective employer will treat me like a part of their family, I can assure you that I can work with your family.

I am not afraid of work responsibility but I also need an employer who understands their helper.
I am looking forward to join with your family anytime this July 2018
please contact my Agency Ze 8600 1503 for my phone and face to face interview. Thank you
(License No.: 17C8771)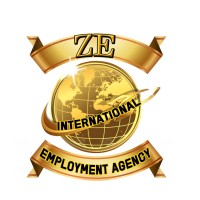 Address:
11, BEACH ROAD, #03-01,
CRASCO BUILDING, Singapore 189675
Tel:
3157 9175
Email:
inquiry@zeintlemp.com

Contact Person:
Ze Ortega
Handphone:
ZE ( 86001503)
Office Hour:
Monday to Friday -9:00 am -6:00pm
SaturdayPH- (Office Closed)- Interview at Employers convenient place/Residential
Sunday - Open 9:30am- 3:00 pm
Email : inquiry@zeintlemp.com
Email : support@zeintlemp.com
---
Ze International - ensures a premium/high quality services from start to finish.
Services:
You deserve to be well taken care of. When our clients decided to invest in a retained search, they typically committed to spend a substantial amount of money to find a far superior candidate. Implicit in this decision is the expectation of a far superior candidate and client experience. From initial "Pull-Up" meeting/Interview face to face to post-placement follow up team. Our company follows strictly defined search process to ensure an exceptional and consistent candidate and client experience every time. For us, it is not just about filling a position with an exceptional candidate quickly; it is about ensuring an amazing candidate and client experience. One of the ways that we differentiate ourselves from other Human Resource is our commitment to Clients & Candidate care.
Transfer Helpers
ZE IEA - FEES
ZE IEA Agency fee $ -------
MOM application $30
MOM Issuance $30
Insurance of your choice
w no Waiver of Indemnity
26 months
basic $ 234.00
Enhanced $ 274.00
Premium $330.00
If with Waiver of Indeminity : Optional @53.50
6 months medical for a year price Optional @42.80
Transfer FDW Placement fee ( one month of their salary )
No Hidden Cost

Last updated on 20-07-2018.
Total hits: 425.