Other Information
| | |
| --- | --- |
| Willing to work on off-days with compensation? | |
| Number of off-days per month: | 1 (day/month) |
| Able to handle pork? | |
| Able to eat pork? | |
| Able to care dog/cat? | |
| Able to do simple sewing? | |
| Able to do gardening work? | |
| Willing to wash car? | |
Maid Skills
| Areas of Work | Willingness | Experience | Evaluation |
| --- | --- | --- | --- |
| Care of infants/children | | | |
| Care of elderly | | | |
| Care of disabled | | | |
| General housework | | | |
| Cooking | | | |
Maid Introduction
Hitke, 26, is a cheerful and hardworking helper.
She worked in India for 2 years as a domestic helper caring for young children and household chores.
She had worked in Singapore for 1 year 5 months.
-assisting A-Ma to the toilet (limited mobility- with walking frame).
-cared for teenage children (10 years old to 18 yo) prepare breakfast.
She had learned to cook fry noodles, pasta, spagetti, bake potato with pepper and milk, wolfberries-ginseng with chicken soup, fry bean sprout with capsicum, curry chicken, beef-stew green peas and potato (cinchang), steam fish and mince pork, fry vegetable.
She is good with household chores and can handle most electrical appliances.
She can converse in English.
(License No.: 13C6689)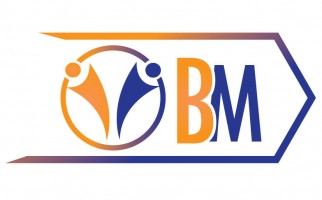 Address:
Block 465 North Bridge Road, #02-5065, Singapore 191465,
We Are Right Behind ICA Building & Lavender MRT, Singapore 191465
Tel:
6292-5109 / 6292-5209
Fax:
6292-5860
Email:
bestmaidoffice@gmail.com

Contact Person:
Anna, Alim, Yani & Alex
Website:
www.bestmaidemployment.com
Office Hour:
Monday to Friday: 10:00am to 8:00pm
Saturday & Sunday: 10:00am to 5:00pm
---
Best Employment is committed to be the dominant name in the maid agency industry by satisfying every specific needs of our clients. For most employers, finding the right domestic helper and the hiring process can be a daunting experience. As we understand the challenges that both our clients and candidates face, we are committed to creating an ideal platform for you to meet. Thus facilitating the hiring success for all our clients.
Services


Providing of Indonesian, Filipino & Myanmar foreign domestic workers
Direct hiring of your own foreign domestic helper to work in Singapore
Recruiting new helpers from overseas Renewal of work permit
Appealing to the Ministry of Manpower should your application be rejected
Application & cancellation of work permits Medical checkup
Purchasing of Insurance and Banker's guarantee
Booking and purchasing of air tickets

Last updated on 19-09-2017.
Total hits: 56.