Other Information
| | |
| --- | --- |
| Willing to work on off-days with compensation? | |
| Number of off-days per month: | 4 (day/month) |
| Able to handle pork? | |
| Able to eat pork? | |
| Able to care dog/cat? | |
| Able to do simple sewing? | |
| Able to do gardening work? | |
| Willing to wash car? | |
Employment Record
| From | To | Country | Employer | Main Duties | Remark |
| --- | --- | --- | --- | --- | --- |
| 2014 | 2017 | Singapore | SG Chinese family | 2 elderly,2 grown-up children,2 storey landed,elderly care, household chores. | Worked for 3 years. Mutually agreed to transfer. |
| 2017 | 2017 | Singapore | SG Chinese family | 2 adults,2 y.o kid,4rm HDB,childcare,household chores | Employer will come back in China to work, Can provide a feedback. |
Maid Skills
| Areas of Work | Willingness | Experience | Evaluation | Comments |
| --- | --- | --- | --- | --- |
| Care of infants/children | | | | own child |
| Care of elderly | | | | |
| Care of disabled | | | | |
| General housework | | | | |
| Cooking | | | | willing to learn new recipes |
| Language Skill: English | | | | |
Maid Introduction
is a 35 y.o Filipino maid, single mother of 9 y.o child. She's a high school graduate from Quezon Province Philippines.

She has been working in Singapore since 2014 till current.

She worked with SG Chinese family from 2014 till 2017 and has 2 grown-up children, grandparents also lives with them. Family lives in 2-storey landed property. Her main priority was to take care of the elderly. Also, she needed to cook daily for the family, cleaning,car washing, gardening, cooking and grocery shopping. She stayed with the family for 3 years and finished her contract.

Her current employment is also Chinese family with 2 y.o child, family is living in HDB 4 room. She is the main caregiver of the child as parents are both working. She also does all the household chores like cleaning, cooking and grocery shopping.
Reason for transfer: Employer will move back to China due to their work relocation. Employer can provide a feedback.

is patient and calm when it comes to her work. She likes to cook and to learn new recipes. Since her employers were mainly Chinese, she learned a lot of Chinese dishes. She can cook chicken soup, beef soup, steamed fish, fried rice, etc. she doesn't mind working in landed property and do grocery shopping.

She would like to join a family with newborn and young children, she also obtained a nursing aide certificate for 6 months.

She can start by 1st week of October and her current salary is $600.

expected: $620-650

available for interviews every Sunday in the agency.

Interested please contact Elena at 66353401 working hours.
(License No.: 15C7696)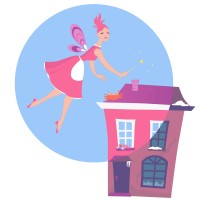 Address:
545, ORCHARD ROAD,
#06-16A, FAR EAST SHOPPING CENTRE, Singapore 238882
Tel:
6635-3401
Email:
matchmaidsg@gmail.com

Contact Person:
Elena Sidorova
Website:
www.matchmaid.sg
Office Hour:
Mon-Wed: 10:00 am - 6 pm
Thurs and Sat: Off day
Sun 10:00 am - 4 pm
Public holidays by appointment only
---

Match Maid SG is an expat run maid agency based in Singapore. Our dynamic team strives to continually provide quality service to all our customers.

Match Maid SG's domestic helpers come from various countries and are equipped with different skillsets to support their future employers. We service both Singaporean and Expat employers looking for experienced Foreign Domestic Workers who are not only available for transfer in country but can be interviewed in person at our office located conveniently in the city at the popular Orchard Road within Far East Shopping Centre.

Here, our experienced team works tirelessly to find the right match for your family. At any of our four private interview rooms in our office, you and your family can take your time to interview and select from a range of domestic workers according to your requirements and priorities. You can count on us for a one-stop solution to provide you with the right domestic helper.

Being an MOM-registered and licensed employment agency, we ensure that our foreign domestic workers undergo a screening and evaluation process in order to deliver the best to you and your family. As part of our service, our helpers are required to have a certain standard, track record and competency. Match Maid SG is an agency that seeks to enjoy a long and fruitful relationship with our valued customers and with your help; we aim to become the most efficient domestic service provider, known for its honest, reliable and trustworthy team.



Last updated on 29-09-2017.
Total hits: 180.