Other Information
| | |
| --- | --- |
| Willing to work on off-days with compensation? | |
| Number of off-days per month: | yes (day/month) |
| Able to handle pork? | |
| Able to eat pork? | |
| Able to care dog/cat? | |
| Able to do simple sewing? | |
| Able to do gardening work? | |
| Willing to wash car? | |
Maid Skills
| Areas of Work | Willingness | Experience | Evaluation |
| --- | --- | --- | --- |
| Care of infants/children | | | |
| Care of elderly | | | |
| Care of disabled | | | |
| General housework | | | |
| Cooking | | | |
Maid Introduction
WARDIYAH IS FROM JAKARTA INDONESIA. SHE IS 32 YEARS OLD AND MARRIED WITH 1 CHILD, AGED 4.5 YEARS OLD. WARDIYA IS HANDS ON MOTHER TO HER CHILD. IN INDONESIA, WARDIYA IS HARD WORKING. SHE DOES ALL THE HOUSE WORK AND COOKING SOMETIMES. SHE ALSO HELPS HER FAMILY IN PREPARING THE FOOD. WARDIYAH IS VERY EAGER TO LEARN NEW THINGS LIKE COOKING CHINESE FOOD AND WESTERN. SHE ALWAYS POSITIVE IN MANY WAYS.
IN 2015-2017 SHE WORKS IN SINGAPORE FOR TWO YEARS. SHE WORK WITH CHINESE FAMILY. HER DUTIES ARE GENERAL HOUSE WORK, WASHING AND IRONING. SHE ALSO COOK SIMPLE CHINESE DISHES. SHE CAN READ AND FOLLOW RECIPES.WARDIYAH IS BACK TO INDONESIA TO VISIT HER FAMILY. SHE IS EAGER TO COME BACK IN SINGAPORE TO WORK AS DOMESTIC HELPER. SHE SAID SHE IS WILLING TO LEARN. SHE IS AVAILABLE ANYTIME.
(License No.: 16C7894 / 11C5046)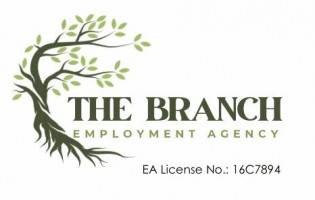 ---

The Branch Employment Agency is a premier provider of Indonesian, Filipino and Myanmar Foreign Domestic Worker (FDW).

Mission
Always been to put clients' interests as a priority.
We are committed to offering the best service.

To ensure the best benefit of our clients, all maids go through an orientation program to ensure that they can perform their basic duties well, such as cooking and cleaning.

vision
Ensure a long term relationship with our clients. It will be you that will be living with the FDW so we pay attention to even the most minor of details of your needs.

We have had a good track record and believe in going the extra mile to satisfy your domestic needs!



Last updated on 06-06-2018.
Total hits: 303.