Other Information
| | |
| --- | --- |
| Willing to work on off-days with compensation? | |
| Number of off-days per month: | 1 (day/month) |
| Able to handle pork? | |
| Able to eat pork? | |
| Able to care dog/cat? | |
| Able to do simple sewing? | |
| Able to do gardening work? | |
| Willing to wash car? | |
Employment Record
| From | To | Country | Employer | Main Duties | Remark |
| --- | --- | --- | --- | --- | --- |
| 2012 | 2014 | Singapore | CHINESE FAMILY | TAKE CARE OF 2 CHILDREN, COOKING, WASHING AND ALL GENERAL HOUSEHOLD CHORES | |
| 2014 | 2017 | Singapore | KOREAN FAMILY | TAKE CARE OF NEWBORN, COOKING, WASHING AND ALL GENERAL HOUSEHOLD CHORES | |
| 2018 | 2019 | Singapore | CHINESE FAMILY | TAKE CARE OF A CHILD, COOKING, WASHING AND ALL GENERAL HOUSEHOLD CHORES | |
Maid Skills
| Areas of Work | Willingness | Experience | Evaluation |
| --- | --- | --- | --- |
| Care of infants/children | | | |
| Care of elderly | | | |
| Care of disabled | | | |
| General housework | | | |
| Cooking | | | |
| Language Skill: ENGLISH AND A LITTLE KOREAN | | | |
Maid Introduction
SHE IS MATURE AND HARDWORKING. SHE CAN SPEAK ENGLISH WELL AND A LITTLE KOREAN.

SHE HAS EXPERIENCE IN TAKING CARE OF NEWBORN,YOUNG CHILDREN AND ELDERLY. SHE CAN TAKE CARE OF MALE ELDERLY. SHE IS ALSO WILLING TO LEARN TO TAKE CARE OF DISABLE ELDERLY. SHE CAN COOK CHINESE, SIMPLE KOREAN AND MYANMAR DISHES. SHE IS ABLE TO DO ALL GENERAL HOUSEHOLD CHORES INDEPENDENTLY.

SHE CAN WITHOUT OFF DAY MONTHLY BUT REQUEST 2 MONTHLY OR 3 MONTHLY - 1 TIME OFF DAY.

MOM employment history record is available for prospective employer's reference and verification by phone upon request.
(License No.: 15C7780)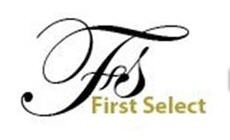 Address:
430 Upper Changi Road,
#01-20 East Village, Singapore 487048
Tel:
9674 6025
Fax:
-
Email:
firstselectllp@gmail.com

Contact Person:
Ms Anita Koh
Handphone:
9674 6025
Website:
firstselectllp.com
Office Hour:
11:30am to 7:00pm
SATURDAY, SUNDAY & PUBLIC HOLIDAY STRICTLY BY APPOINTMENT
Branch Office 1:
430 Upper Changi Road,
#01-20 East Village ,
Singapore 487048
Tel:
Fax:
--
---
First Select Employment Agency
is dedicated to providing a comprehensive first-class service to our customers in every aspect. We aim to provide high quality recruitment solutions to everyone that requires them and uphold ourselves to the highest possible service standards.
Services Provided
- Recruitment of Foreign Workers / Foreign Domestic Workers (FDW)
- Placement / Deployment of Foreign Workers / FDWs
- Application of all types of Work Passes
- Collection / Transfer / Renewal / Termination / Reinstatement of Work Pass
- Arrange suitable Accommodation / Transport / Thumb Printing / Medical Check-Up
- Licensed Insurance Agent for FDW


Last updated on 17-03-2019.
Total hits: 298.