Other Information
| | |
| --- | --- |
| Willing to work on off-days with compensation? | |
| Number of off-days per month: | 2 (day/month) |
| Able to handle pork? | |
| Able to eat pork? | |
| Able to care dog/cat? | |
| Able to do simple sewing? | |
| Able to do gardening work? | |
| Willing to wash car? | |
Maid Skills
| Areas of Work | Willingness | Experience | Evaluation |
| --- | --- | --- | --- |
| Care of infants/children | | | |
| Care of elderly | | | |
| Care of disabled | | | |
| General housework | | | |
| Cooking | | | |
| Language Skill: ENGLISH | | | |
Maid Introduction
, 34, is a matured helper.
She can care for infant, young children and elderly.
She is mother of 2 children (3 and 2 years old) and have cared for them since child birth; showering and feeding milk.
She can cook nmar dishes.
She can perform household chores efficiently.
She can speak in English.

Working Experience:
Employer 2 04/08/2012 18/03/2014: 1 year 8 months: 4 storied house, Malay family 6, Sir, madam, grandfather, grandmother, 3 yo and newborn Infant.
Duties: care for New-born Infant - showering, bottle-milk feeding.
care of 3 yo, fetch to and from school, showering, feeding.


Employer 1 22/10/2011 04/08/2012: 10 months: 4 room flat, Chinese family of 3, Sir, Madam, A-Ma 70 yo mobile.
Duties: housework and cooking.
Reason: A-Ma wants to change to Indonesian helper.
(License No.: 13C6689)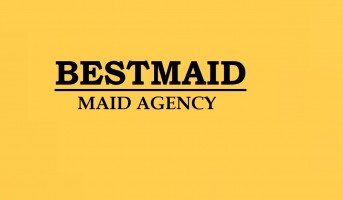 Address:
BLOCK 465,
NORTH BRIDGE ROAD #02-5065, Singapore 191465
Tel:
62209427 / 62209428 / 62913115 / 62913114
Fax:
Please email
Email:
bestmaid.employment@gmail.com

Contact Person:
Alex Seah
Website:
www.bestmaidemployment.com
Office Hour:
MONDAY TO FRIDAY - 10.00 TO 8.00 PM

SATURDAY, SUNDAY AND PUBLIC HOLIDAY
- 10.00 TO 5.00 PM
---
OUR SERVICES
WE PROVIDE THE FOLLOWING SERVICES :





New Maid application.





Transfer Maid application.





Direct Hire application.





Boarding House to hold holiday drop maids.





Renewal of Work Permit or Passport.





Help your current maid to find new employer.





Repatriation of workers.





Maid's insurance for personal accident, medical and runaway.





On Line Selection of House Maids from Our Database.





Free professional advice on any maid matter.





Free Maid Counseling in our office.

Last updated on 30-01-2018.
Total hits: 128.