Other Information
| | |
| --- | --- |
| Willing to work on off-days with compensation? | |
| Number of off-days per month: | 1-2 (day/month) |
| Able to handle pork? | |
| Able to eat pork? | |
| Able to care dog/cat? | |
| Able to do simple sewing? | |
| Able to do gardening work? | |
| Willing to wash car? | |
Employment Record
| From | To | Country | Employer | Main Duties | Remark |
| --- | --- | --- | --- | --- | --- |
| | | Malaysia | CHINESE EMPLOYER | TAKE CARE 2 YEARS OLD BABY,CLEANING,COOKING,IRONING,MARKETING, | FINISH 2 YEARS |
| 2005 | 2013 | Hong Kong | Chinese | New born baby, cooking , marketing, cleaning, ironing, wash car,, care of ammah 80 years old, assist ammah where ever ammah go,, | 8 years |
| 2016 | 2018 | Singapore | Chinese | 5 storey house banglow, 8 people stay, cooking, cleaning, marketing, wash car,, | Going 2 years never renew because feel tired very big 1 maid only |
Maid Skills
| Areas of Work | Willingness | Experience | Evaluation |
| --- | --- | --- | --- |
| Care of infants/children | | 8 Year(s) | |
| Care of elderly | | 8 Year(s) | |
| Care of disabled | | | |
| General housework | | 10 Year(s) | |
| Cooking | | | |
| Language Skill: ENGLISH,CANTONESE,BAHASA | | 10 Year(s) | |
Maid Introduction
Singapore employs domestic help from a number of countries that includes Indonesia, Myanmar, India, The Philippines, and Cambodia. So why are Indonesian Maids a popular choice for Singaporeans? We look in to a number of factors.


1) Language

A good number of Singaporeans understands and speaks Malay and this is especially so for the elderlies. The Malay language is very similar to Bahasa Indonesia and are generally mutually intelligible. Hence, with the advantage of basic communication, the Indonesian domestic helpers gain an upper hand.

2) Cooking Style

Being a multi-racial country, the Indonesian style of cooking tend to suit the tastebuds of Singaporeans as Malay cuisines are a rather popular choice amongst locals. Think about the rendang chicken, nasi goreng, assam fish and imagine how its like if your Indonesian maid is able to whip up dishes like that for you after coming home from a days' long work. Splendid huh?


3) Mentality

While there are some who can be rather selective at the kind of jobs they take on, most Indonesian Maids are willing to accept most jobs such as Infant, children, and aged care, or general housekeeping for families with bigger houses. They are also more willing to do away with the usage of phone during working hours and work during their regulated off days in return for a higher salary.

Of course, the above factors are merely some of the reasons that supports the choices of Singapore employers. The selection of a maid's nationality all boils down to the comfort level of the hiring employer and their family. Who do they think they can live with over the course of the employment duration? Who do they think is a better fit for their family?


The best way to find out is to conduct an interview with the maids of different nationality with a Maid Agency in Singapore. The idea is to get a sensing of the person's character and personality to decide if they would get along with members of the family. After all, a helper with a good written resume does not necessarily mean that she is an easy person to live with. You get the point.
(License No.: 08C2962)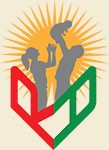 Address:
321 ALEXANDRA ROAD, #03-12,
ALEXANDRA CENTRAL, Singapore (159971)
Tel:
Office: 6266-1747/ Hp:9818-5629/ 6909-3015
Email:
recruit.ofw@gmail.com

Contact Person:
Teena (R1103103)
Handphone:
9818-5629 (Teena)
Website:
bestmaid.com.sg/listagency.asp?id=410
Office Hour:
10:30am to 7:00pm (Monday to Friday)
11:00 am to 5:00 pm (Saturday)
Sunday/Public Holidays (By appointment basis)
---
--------------------------------------------------------------------------------------------------------------------------------------------------------------
Being a registered company, Recruit Asia main goal is to provide a solution to your company in Singapore and other countries in the recruitments, hiring and placement of local and foreign applicants. To enter into an employment service between employer/company and employer/worker. To follow and deliver what was promised in the employment contract and other terms and conditions that had been appointed and defined and spelt in agreed conditions and agreement according to the labour law of Singapore.
Recruit Asia having its strong support from foreign countries is confidently capable to provide labour manpower to your company and slowly growing and being trusted by local employers – both corporate and individual and continuously supply different personnel for their manpower needs.
Our agency is a licensed employment agency of the Ministry of Manpower. It is under the supervision and management by professionals and experienced personnel who passed the required Certificate of Employment Agency (CEA) required by the Licensing Division of MOM and equipped with Bachelor Degree in Business Administration and Technical person in line of Architecture and Engineering. We screens, assess, interviews and selects the applicants in accordance with their education, qualification and personalities, and IQ & EQ tests to provide the number of people at the right time and place to sustain the needs of the employer and/or the organization.
Recruit Asia Pte Ltd

Last updated on 19-03-2018.
Total hits: 86.