Other Information
| | |
| --- | --- |
| Willing to work on off-days with compensation? | |
| Number of off-days per month: | 0 (day/month) |
| Able to handle pork? | |
| Able to eat pork? | |
| Able to care dog/cat? | |
| Able to do simple sewing? | |
| Able to do gardening work? | |
| Willing to wash car? | |
Maid Skills
| Areas of Work | Willingness | Experience | Evaluation |
| --- | --- | --- | --- |
| Care of infants/children | | | |
| Care of elderly | | | |
| Care of disabled | | | |
| General housework | | | |
| Cooking | | | |
Maid Introduction
is an Singapore experienced domestic helper applicant from Bokkawala in Sri Lanka. She speaks English well. She is a cheerful and pleasant person with a good employment history. She has 2 daughters aged 6 and 17 and her husband works as a driver.

She worked in from 13/05/2005 to 05/05/2009 for a Sri Lankan family with 3 Adults with the female employer being disabled where she assisted in cooking, did general housework, cleaning, ironing and provided caregiving duties such as feeding, providing medication, moving from bed to wheelchair, helping with shower and toilet and changing diapers.

She had previously worked from 14/01/2005 to 13/05/2005 for a Indian family where she did cooking, general housework, cleaning, ironing and looking after children and left their employment due to non payment of her salary.

She can cook Sri Lanka food and has the experience to do housework and look after children above 3 years. She can look after sick elderly. She is ready to come to Singapore after 16 April 2016.

Please check our website at www.ek.netmaid.com.sg for more candidate profiles.

Please contact us at 63568800 / 97580001 (sms/whatsapp) or email to ekmagency@gmail.com / ekm_agency@yahoo.com.sg for an interview or for more details.
(License No.: 09C3395)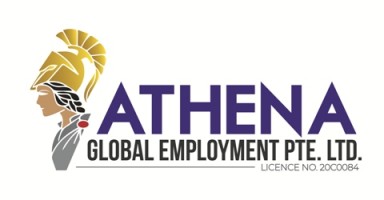 Address:
11 Sin Ming Road #B1-27,
Thomson V TWO, Singapore 575629
Tel:
63568800 / 9758-0001
Fax:
63582400
Email:
ekmagency@gmail.com

Contact Person:
Sonia
Handphone:
63568800 / 9758-0001
Office Hour:
Mon - Sat 11.00 am to 7.00pm
Closed on Sun & Public Holiday
---
Behind the EK Maid name is a team of committed, experienced and competent consultants who are dedicated to providing our clients excellent, well-trained Sri Lankan, Indian, Indonesian and Myanmar maids. Well-versed with both local and international manpower rules and regulations, our staff are well-trained to provide the best training system to our pre-qualified domestic workers and handle all administrative matters such as purchasing of air tickets, renewal or cancellation of work permits etc.
Clients are spoilt for choice by our comprehensive database of maids from Sri Lanka, India, Indonesia,and Myanmar maids. We ensure that all our maids are carefully selected from extensive personal interviews and screening all with the purpose of giving our clients the best possible service delivery and a peace of mind. With our training methodology and facilities, we have earned ourselves an enviable market reputation for low replacement and high retention rates for our maid placements

Last updated on 20-06-2018.
Total hits: 467.