Other Information
| | |
| --- | --- |
| Willing to work on off-days with compensation? | |
| Number of off-days per month: | 4 (day/month) |
| Able to handle pork? | |
| Able to eat pork? | |
| Able to care dog/cat? | |
| Able to do simple sewing? | |
| Able to do gardening work? | |
| Willing to wash car? | |
Employment Record
| From | To | Country | Employer | Main Duties | Remark |
| --- | --- | --- | --- | --- | --- |
| 2018 | 2017 | Singapore | French family | Working in a landed household, taking care of 2 kids aged 8 & 10 years old. | The children are very disrespectful and lack of discipline |
| 2017 | 2017 | Singapore | Hungarian Diplomat | Worked in a condo household, looking after 3 kids aged 7, 8 & 10 years old. She worked with this family for 4 months. | Employers left Singapore for good, they went back to their home country. |
| 2013 | 2017 | Singapore | Filipino family | Worked in a condo household, taking care of a newborn baby. She took care of that baby for 4 years. | Finished contract |
| 2010 | 2013 | Singapore | Indian family | Worked in a HDB household, taking care of kids. | Finished contract. |
Maid Skills
| Areas of Work | Willingness | Experience | Evaluation | Comments |
| --- | --- | --- | --- | --- |
| Care of infants/children | | | | She loves kids. Her employers praised her for being trustworthy in caring for their children, and being a great help with helping with their homework at school, and always preparing meals for them. |
| Care of elderly | | | | |
| Care of disabled | | | | |
| General housework | | | | Her employers have praised her for being an industrious, helpful, and responsible worker. and that she is dedicated to her work. She is also independent. |
| Cooking | | | | She is an experienced and self taught cook, she knows how to cook many different western, asian & mediterranean dishes. Her employers have also praised her for being a very good cook. |
| Language Skill: English & little bit Spanish | | | | Speaks and understands English very well. Conversed clearly during the interview |
Maid Introduction
REFERENCE FROM HER PREVIOUS EMPLOYERS
1. Adison S/O Andeny "To Whomever It May Concern,
As the employer of Miss , I have had pleasure in knowing her for 2 years. She has been trustworthy in caring for my children, and has been a great help in doing their homework at school, always preparing meals for my children. She is very good cook, industrious, helpful, honest, compassionate, God fearing woman and she is an asset to our family. I feel confident that she will be a good example to many care givers or helpers in the future. She is dedicated to her work, and she has proven to be a responsible person indeed. She is a great help to us in her good attitude and she is respectful.
For this reason, I offer a higher recommendation for without reservation. Sincerely, Adison S/O Andeny"

2. Lily Christofi "This is to certify that Miss G. has been working in my family from OCtober 22, 2005 up to present.
Her main responsibility in our family is to take care of my children as well as doing the household chores including cleaning, washing, ironing clothes, cooking and attending all the needs of my family members. As she performed the above duties we found that she is self-reliant, trustworthy, honest, obedient, easy to deal with, cooperative, God fearing person and hard working. I would greatly recommend Miss G for any employment purposes which may best serve her. - Lily Christofi"

1. Her first job in Singapore was from Jan to Apr 1998 when she worked for Mr Lim. She took care of 2 children aged 2 & 6.
2. She was more successful with her second family, for whom she worked for a full 2 years. There were 4 adults in the family and 1 child aged 6.
3. Her employer from Apr 2000 to July 2001 (1year 3 months) was from the UK. She was taking care of 2 kids aged 7 & 9 years old. Her expatriate employers left Singapore for good, they went back to their home country.
4. She worked for a South African family taking care of a 12month old baby and 2 year old toddler. Her Madam enjoyed cooking and most of the time she would cook for the numerous parties she used to hold. would always help out in cooking and preparation. would learn and pickup from her Madam. She worked with this family for 2-3 months.
5. From Sept 2001 till Jan 2004 (2years 4 months), she worked for an American family with 2 kids aged 5 & 7 years old. Her employers left Singapore for good, they went back to the US.
6. In October 2005 she applied to work in Cyprus where she worked for a Mixed British family for 4+ years. She served 2 adults and 2 kids aged 13 & 14 years old. When she finished her contract she re-applied to Singapore.
7. From June 2010 she started work with a local Indian family, she worked with this family for almost 3 years. Her record with this family is not accurately represented in the MOM employment history, because her employers did not pay Foreign Domestic Worker Levy (Tax) for a period of time.
8. In April 2013 she worked for an Angolan (South African) Diplomat couple. They stayed in a private condo household. She worked with them for 4 months till they left Singapore for good.
9. In 2013 she transferred to a Filipino family staying in a condo household, taking care of a Newborn baby. She worked with this family for 4 years. She finished two contracts, and transferred in 2017.
10. In July 2017 she worked for a Hungarian diplomat family in Singapore, staying in a condo household, looking after their 3 kids aged 7, 8 & 10 years old. Her employers left Singapore for good in November the same year, they went back to their home country.
11. In November 2017 she worked with an Expat Indian family looking after 2 kids aged 6 & 8 years old. Her employers did not provide her enough food, and they only let her sleep around midnight time.
12. In January 2018 she worked for a French family, staying in a landed household looking after 2 kids aged 8 & 10 years old.
13. Currently, Flor is working for Hungarian / Ukrainian family staying in a condo. She is looking after a 6 years old child. This is no issue with Flor at all. It is just that there are changes of the family. The current employer is able to provide a reference for her.
(License No.: 98C2940)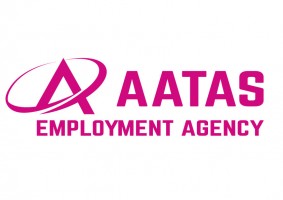 Address:
545 Orchard Road,Next to Hilton Hotel,
#06-14 Far East Shopping Centre, Singapore 238882
Tel:
6737-8681 / 6737-8089 / 6737-3762
Fax:
6838-0658
Email:
aatas@aatas.com.sg

Contact Person:
Bingle, Lina or Jeff
Handphone:
67378681 / 67378089
Website:
www.aatas.com.sg
Office Hour:
10:00am to 7:00pm MONDAY TO FRIDAY
SUNDAYS 10:00 AM TO 4:00 PM.
CLOSED ON SATURDAYS AND PUBLIC HOLIDAYS.
---
AATAS Employment Agency provides you with all your requirements in Human Resource Placement, be it Local, Foreign or Domestic workers. We are a company which has been established for the past 20 years, providing suitable applicants for our clients fundamental requirements. Our main focus is to be up-to-date with the modern industry while maintaining the core aspects.
OUR SERVICES:
1) Foreign Domestic helpers (Filipino,Indonesian,Myanmar)
1:1 Transfer Helpers (we can arrange for personal interviews into your home or in our office)
2) New Helpers from Overseas (Personal interviewed by Aatas Staff in Philippines)
3)Passports Renewal/Work Permit Renewal/Home leave.Embassy Documents
4) Professional Job Placement ( F & B/Nurses / Care givers
5) Local Part time/Confinement Nannies / Baby Sitters
6) Booking of Your Maid's Air tickets
7) Employment / S Passes Application
8)Arranging for your Worker's Personal Interviews
9) Arranging for your Worker's Repatriation
10) Placing an immediate Transfer maids

Last updated on 29-11-2018.
Total hits: 199.