Other Information
| | |
| --- | --- |
| Willing to work on off-days with compensation? | |
| Number of off-days per month: | 0 (day/month) |
| Able to handle pork? | |
| Able to eat pork? | |
| Able to care dog/cat? | |
| Able to do simple sewing? | |
| Able to do gardening work? | |
| Willing to wash car? | |
Maid Skills
| Areas of Work | Willingness | Experience | Evaluation | Comments |
| --- | --- | --- | --- | --- |
| Care of infants/children | | | | Able to take care baby and children |
| Care of elderly | | | | Able to take care elderly |
| Care of disabled | | | | Able to take care disabled person |
| General housework | | | | Do all general housework such as cleaning the house, washing and ironing cloth |
| Cooking | | | | Beef Rendang, Curry, Chicken or Fish Ketchup, Steam Fish, Sweet Sour Fish, Porridge, Any Soup, Any Vegetable, Fried Rice and Noodle, Sambal Goreng, Gado-Gado and etc |
Maid Introduction
is a Ex-Singapore helper. She married and have 2 own children 12 & 3 yrs old. Her husband is taking care the childrens in Indonesia. She able to take care baby, children, elderly and disabled person. She can do all general housework such as cleaning the house, washing and ironing cloths. She can do cooking Indonesian and Chinese food such as Beef Rendang, Curry, Chicken or Fish Ketchup, Steam Fish, Sweet Sour Fish, Porridge, Any Soup, Any Vegetable, Fried Rice and Noodle, Sambal Goreng, Gado-Gado and etc. She can speak and understand English.

Employer 1 :

She worked in Singapore for 3 years with Malay Employer. She take care 4 persons in the house (Grandma, Grandpa & 2 sons). Grandma age is 75 yrs old and Grandpa age is 80 yrs old. Grandma still can walk herself but grandpa is stroke patient. He can't walk himself. She taking care and accompany Grandma and Granpa at home. She assist daily needed for grandpa such as help Grandma for shower grandpa, prepared food and feed him eat, bring him to the hospital every once a month, help grandpa do exercise at home, give him medicine and etc. She do all general housework such as cleaning the house, washing and ironing cloths. She do cooking with grandma together. She finished her contract with this employer.

She willing no off day and no handphone. Her basic salary is $550.
(License No.: 95C8957)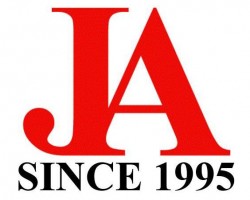 Address:
55 CHANGI ROAD,
MILLAGE, Singapore 419709
Tel:
87119281
Fax:
6348 0951
Email:
sakinah@joanrecruit.com

Contact Person:
Natasha
Handphone:
8717-8450
Website:
www.bestmaid.com.sg
Office Hour:
Monday to Saturday: 11am to 8pm
Sunday: By appointment only
PH: by appointment only
Branch Office 1:
66107758,
66107026,
Singapore
Tel:
---
SINCE 1995
Contact:
Sakinah 87119281
Natasha 87178450
Anita 88120772

Last updated on 18-04-2018.
Total hits: 76.