Other Information
| | |
| --- | --- |
| Willing to work on off-days with compensation? | |
| Number of off-days per month: | 2 (day/month) |
| Able to handle pork? | |
| Able to eat pork? | |
| Able to care dog/cat? | |
| Able to do simple sewing? | |
| Able to do gardening work? | |
| Willing to wash car? | |
Employment Record
| From | To | Country | Employer | Main Duties | Remark |
| --- | --- | --- | --- | --- | --- |
| 2016 | 2018 | Singapore | | taking care the employer's 12 years old child, household chores, taking care of their pet dog and cooking | |
Maid Skills
| Areas of Work | Willingness | Experience | Evaluation |
| --- | --- | --- | --- |
| Care of infants/children | | | |
| Care of elderly | | | |
| Care of disabled | | | |
| General housework | | | |
| Cooking | | | |
| Language Skill: English | | | |
Maid Introduction
Working Experience:
Myrna is an Experienced domestic helper.
She has worked in Singapore for 2 years & with 1 employer only. She also worked in Philippines for 4 years as a domestic helper.

June 2016 to May 2018:
Employer:
Her job scope taking care the employer's 12 years old child, household chores, taking care of their pet dog and cooking. Her employer is staying in a 3-storey Landed House.

Strengths:

1) Myrna can take care young children and pets

2) She has a Good Employment record of completing contracts with her employers.

3) Education:
Myrna is a High School Graduate and can write and speak good English.

4) Off Days:
She is willing to accept 2 off days which the other off days should be compensated as per MOM rules.

Cooking:
She can cook Chinese food and is willing to learn to cook other cuisine. She can follow recipe books to cook.

CURRENT PROMOTIONS:
Promotional Rates on Agency Fees for month of May 2018

Family Background:
Myrna is married with 2 children aged 3 & 13 years old and need to work to provide for her family in Philippines.

Pls call 84999454 to arrange a phone or video interview with her now. She is available for face to face interview this sunday before she goes back to Philippines to take a break.
(License No.: 13C6646)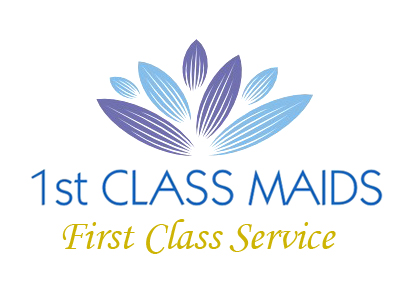 Address:
14 Scotts Road #03-42,
FAR EAST PLAZA, Singapore 228213
Tel:
8499-9454
Fax:
8499-9454
Email:
enquiryfirstclassservice@gmail.com

Contact Person:
Ted Koh
Handphone:
84999454
Website:
www.1stclassmaid.com
Office Hour:
Monday to Friday: 10AM to 8PM
Saturday & Sunday: 10AM TO 6PM
Pls contact Ted at Mobile: 84999454 for all Enquiries
---
1st Class Maids & Employment Agency (Agency License No: 13C6646) is licensed by Ministry of Manpower to carry out Foreign Domestic Workers & Manpower recruitment activities.
We specialized in the recruitment of Foreign Domestic Workers from Philippines, Indonesia & Myanmar.
FDWs from 1st Class Maids are carefully selected and screened to ensure their suitability for this job before they are shortlisted.
They have to pass the 1st Class Maids Suitability Test before they are accepted into our agency.
Upon selection, they will be provided with Professional training at our respective training centres.
Upon arrival in Singapore, they are given 1st Class Localized Training to ensure that they can get used to the local culture of Singapore.
After starting work, we always keep in contact with their respective Employers to ensure that the FDWs are coping well with their work and well-being are taken care of
We at 1st Class Maids, strive to provide the most Professional Services to all our clients through carefully understanding your Requirements & Needs and Providing the best match to your needs.
1st Class Maids = First Class Service.
Call Now for a no-obligations discussion and enjoy First Class Services.

Last updated on 22-05-2018.
Total hits: 286.