Other Information
| | |
| --- | --- |
| Willing to work on off-days with compensation? | |
| Number of off-days per month: | 2 (day/month) |
| Able to handle pork? | |
| Able to eat pork? | |
| Able to care dog/cat? | |
| Able to do simple sewing? | |
| Able to do gardening work? | |
| Willing to wash car? | |
Employment Record
| From | To | Country | Employer | Main Duties | Remark |
| --- | --- | --- | --- | --- | --- |
| 2012 | 2018 | India | | Cooking, Cleaning, Washing cloths, Ironing, Baby sit, house keeping. | Worked in Delhi for 7yrs for indian family. |
Maid Skills
| Areas of Work | Willingness | Experience | Evaluation | Comments |
| --- | --- | --- | --- | --- |
| Care of infants/children | | | | She can look after kids. she used to look after kids when she was in Delhi. |
| Care of elderly | | | | |
| Care of disabled | | | | |
| General housework | | | | She can do all housework like Cleaning, Ironing, Washing etc |
| Cooking | | | | Can cook Indian food like Roti, Chapati, paratha, rajma, Chamal daal, dosai and nepalese food like MOMO, Thukpa, chowmin. |
Maid Introduction
is a Ex-Delhi helper from Darjeeling. She has been working in Delhi for 7yrs for Indian family.

As she is an experienced helper in Delhi she basically knows all the household works like cleaning, cooking, washing, ironing. She can cook most of the north indian dish like roti, paratha, chapati, daal, vegetables etc. and she can follow and cook new dish if instructions is given.

She is okay to look after kids as well.

She speaks good hindi and not good in English however, she can read and write english.

Salary :$500 with 2 off days inclusive of 2 off days compensation.
(License No.: 16C8281)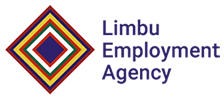 Address:
189 Selegie Road,
#02-04 Selegie Centre, Singapore 188332
Tel:
92325384
Fax:
-
Email:
enquiries@limbuemployment.com

Contact Person:
Prince/Nivedhaa
Handphone:
92325384
Website:
www.limbuemployment.com
Office Hour:
Monday to Friday: 10:30AM to 7:30PM
Saturday & PH : Closed
Sunday : By Appointment
---
Limbu Employment Agency do understand how hard it is for one to find a suitable helper for your needs. After all, everyone has their own set of requirements and expectations.

We may be new & small, however due to the fact that the business started from the people who has gained invaluable years of experience in the Customer Service industry (Yes, from their very first job until they decided to do something on their own), we can assure you that we only wish to aim for the one and only thing: To create happy and loyal customers. Because at the end of the day, loyalty is priceless.

And we believe itís not that difficult for us to achieve that, simply because we Care, we Listen, and we Want to help. After all, your satisfaction with us will serve as the greatest compliment.

Do bear with us if we have not responded to your call/texts/emails.

Let us have the opportunity to serve your needs today ☺

Last updated on 19-06-2018.
Total hits: 272.