Other Information
| | |
| --- | --- |
| Willing to work on off-days with compensation? | |
| Number of off-days per month: | 0 (day/month) |
| Able to handle pork? | |
| Able to eat pork? | |
| Able to care dog/cat? | |
| Able to do simple sewing? | |
| Able to do gardening work? | |
| Willing to wash car? | |
Employment Record
| From | To | Country | Employer | Main Duties | Remark |
| --- | --- | --- | --- | --- | --- |
| 2016 | 2018 | Singapore | Chinese Employer | Taking care of Elderly, Housekeeping like Sweeping , Mopping , Dusting. Cooking chinese Food | **FDW COMPLETED 24 MONTHS CONTRACT ** HELPER WENT BACK TO VISIT HER FAMILY |
| 2010 | 2013 | Malaysia | Chinese Employer | Landed 3 storey. Taking care of infant, Showering, Feeding , Making milk. Housekeeping like sweeping , Mopping , Dusting and ETC. Cooking Chinese food. | **FDW COMPLETED 36 MONTHS CONTRACT ** HELPER WENT BACK TO VISIT HER FAMILY |
Maid Skills
| Areas of Work | Willingness | Experience | Evaluation | Comments |
| --- | --- | --- | --- | --- |
| Care of infants/children | | 3 Year(s) | | Making Milk Able to play with during playtime Showering Feeding Meal preparation in the morning Experience in taking care of Infant |
| Care of elderly | | 2 Year(s) | | Able to be companion to them Accompany them for walking / light exercise Preparing low carb food for elderly consumption Giving Vitamins / Medication on time Accompany for appointment |
| Care of disabled | | | | |
| General housework | | 5 Year(s) | | Organizing Changing Bed Sheet Sanitizing Sweeping Washing the dishes Ironing Laundry (Separate colour) Tidying the house Dusting |
| Cooking | | 5 Year(s) | | Steam Fish Bak ku teh Wanton Noodles Chai Sim Fish / Chicken/ Beef Soup Sweet Sour Toufu Beancurd Stir-fry vegetables Fried Fish with Prawn sauce |
Maid Introduction
**HELPER IS MATURED**
**HELPER IS PLESANT **
**HELPER IS POSITIVE**
**HELPER IS TRUSTWORTHY**
**HELPER HAS INITIATIVE **
**HELPER CAN LISTEN TO INTRUCTION **
**HELPER IS OBEDIENT**
**HELPER IS HARDWORKING **
**HELPER NEED MINIMAL SUPERVISION **
**HELPER WANTS TO LEARN NEW THINGS **
**HELPER HAS A VIBRANT PERSONALITY **
**HELPER IS HOPING FOR A CHANCE TO WORK ABROAD**
(License No.: 18C9115)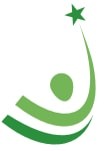 Address:
81, UBI AVENUE 4,
#10-10, UB. ONE, Singapore 408830
Tel:
+65 8111-0051
Fax:
-
Email:
sale@emarassociates.com

Contact Person:
Lakhjit Singh
Handphone:
+65-8111-0051
Website:
www.bestmaid.com.sg
Office Hour:
Monday to Friday: 10AM to 7PM
Sunday & Public holiday : By Appointment only
Branch Office 1:
430 Upper Changi Road,
East Village Mall # 01-18,
Singapore 487048
Office Hour:
Monday to Saturday: 10AM to 7PM
Tel:
+65 8111 0051
Fax:
-
Contact Person:
Sariha Binte Hasan
Branch Office 2:
430 Upper Changi Road,
#10-10, UB. ONE,
Singapore 408830
Office Hour:
Monday to Saturday: 10AM to 7PM
Sunday & Public holiday :By appointment only
Tel:
+65 8820-2819
Fax:
-
Contact Person:
TOH HENG WAI
---
ESTABLISHED - We are an established employment agency providing Trained Foreign domestic workers to employers in Singapore.
MEANINGFUL - We provide a meaningful experience by customising employers needs
AFFORDABLE - We provide various packages which are affordable and budget friendly.
R

ELIABLE - We source for reliable training center that provide adequate training for the workers.  
                    ~
Authentic - We provide a memorable & authentic service to our clients.
S

YSTEMATIC - We are systematic in our delivery process.
SINCERITY - We provide a sincere service to our clients 
OPTIMISTIC - Our team are filled with optimistic individuals that will surprise you positively. 
COMMITTED - Our team are committed in their tasked.
INTEGRITY- We uphold a strong sense of integrity.
AGILITY - We are trained to react quickly and think outside of the box
TRANQUILITY - we provide a positive and stress free environment
EQUALITY - We respect our clients diverse culture and treat every individual equally.
S

ECURITY - We provide a sense of security and reassurance to our clients  . 

OUR SERVICES
*Home Services


*Biodata Distribution 


*New FDW application


*Transfer FDW application 


*Direct Hire FDW application


*Boarding house to hold holiday drop helpers


*Work permit &Passport Renewal 


*FDW repatriation


*FDW insurance for personal accident , medical & runaway bond


*On-line selection of FDW from our database 


*FDW counselling and professional advice & Many more ! !
CALL US NOW : +65 8111-0051 / +65 9457-5937 / +65 8820-2819
Emar Associate 18C9115

Last updated on 10-07-2018.
Total hits: 59.