Other Information
| | |
| --- | --- |
| Willing to work on off-days with compensation? | |
| Number of off-days per month: | 0 (day/month) |
| Able to handle pork? | |
| Able to eat pork? | |
| Able to care dog/cat? | |
| Able to do simple sewing? | |
| Able to do gardening work? | |
| Willing to wash car? | |
Employment Record
| From | To | Country | Employer | Main Duties | Remark |
| --- | --- | --- | --- | --- | --- |
| 2016 | 2018 | Singapore | CHINESE EMPLOYER | TAKING CARE ELDERLY AGE OF 83.,PREPAPRING HEALTHY MEAL, HELPING HIM AND GUIDE HIM,HE IS ALMOST BEDBRIDDEN,HE GOT WHEELCHAIR, 2 ROOM,1 TOILET HDB FLA,CLEANING,MOPPING,WASH/WASHED UP,TIDY UP,IRONING,..,HELPING AH KONG TO PREPARE WATER AND THINGS IF HE WILL | FINISHED 2 YEARS CPNTRACT |
| 2015 | 2016 | Singapore | CHINESE | 3 STOREY HOUSE,2 CHILDREN ,2 CARS,5 TOILET,5 BEDROOMS,CLEANING,MOPING,SWEEPING,DUSTING,CHANGING CURTAINS,SHOPPING,WATERING PLANTS,ETC. | 4 MONTHS-BECAUSE THE PREVIOUS MAID WANTS TO COME BACK TO WORK AND THE CHILDREN WANT HER.SO I NEED TO |
Maid Skills
| Areas of Work | Willingness | Experience | Evaluation | Comments |
| --- | --- | --- | --- | --- |
| Care of infants/children | | | | GET DRESS THE BABY,PUT BABY TO SLEEP,,FEEDING BABY,CHANGING PAMPERS,BURPING BABY,STERILIZED BABY BOTTLE MILK,, |
| Care of elderly | | 2 years | | I LOOKED AFTER AH KONG IN SINGAPORE .HE IS 86 YEARS OLD. PREPARING HEALTHY MEAL, HELPING HIM AND GUIDE HIM,HE IS ALMOST BEDBRIDDEN,HE GOT WHEELCHAIR, HELPING AH KONG TO PREPARE WATER AND THINGS IF HE WILL TAKE SHOWER,HE WALKED VERY SLOW SO I ALWAYS GUIDE |
| Care of disabled | | | | WILING,2 YEAR EXPERIENCED IN SINGAPORE. |
| General housework | | | | CLEANING,HOOVERING,SWEEPING,BRUSHING AND SCRUBBING FLOORS,GARDENING,SHOPPING,DUSTING,,CAR WASHING,IRONING AND LAUNDRY,ETC. |
| Cooking | | 2 years | | PORRIDGE,STEAM FISH,VEGETABLE IN OYSTER SAUCE,FISH SOUP,WINTER MELON SOUP,FISHBALL SOUP,ETC.SININGANG,INIHAW,FILIPINO FOOD-ADOBO,PASTA WITH SALAD,SPAGHETTI,NOODLES,CHICKEN SOUP,FRIED CHICKEN,BEEF STEW,RICE,PORRIDGE,CORNED BEEF,BOILED EGG,FRY EGG,ETC. |
| Other Skill: GARDENING,CAR WASH,DOG AND CAT | | 2 years | | CAT AND DOG CARE,I CAN FEED THEM AND CAN BRING THE DOG GO OUTSIDE FOR A WALK, EVERYDAY,AND SIMPLE GARDENING |
Maid Introduction
SIR,MADAM,
IHI SIR MADAM,I AM ,I WANT TO APPLY A JOB TO GO TO SINGAPORE TO WORK AGAIN BECAUSE I NEED TO HELP MY MY FAMILY AND MY SIBLINGS,,I ALSO WANT TO SAVE MONEY FOR MY FUTURE.I CAN TAKE CARE BABY,CHILDREN AND EVEN OLD PEOPLE.I HAD EXPERIENCE IN SINGAPORE TO TAKE CARE LEDERY PEOPLE.I ALSO FINISHED MY CONTRACT.I CAN DO HOUSEKEEPING,CLEANING,AND TAKING CARE PET ALSO.I CAN COOK SINGAPOREAN FOOD BUT I AM VERY WILLING TO LEARN MORE HOW TO COOK SINGAPOREAN FOOD,I AM HARD WORKING AND HONEST HOUSEKEEPER.I WILL TAKE CARE MY EMPLOYER CHILDREN AND I WILL TRY MY VERY BEST TO DO MY DUTIES AS YOUR HOUSEMAID,.I AM AGREED TO HAVE 2 DAY OFF IF OK FOR YOU SIR,MADAM SO THAT I CAN GO TO CHURCH.I HOPE YOU WILL GIVE ME A CHANGE TO WORK FOR YOU.THANK YOU VERY MUCH.
(License No.: 15C7555)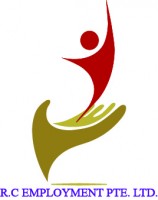 ---

Last updated on 24-08-2018.
Total hits: 105.