Other Information
| | |
| --- | --- |
| Willing to work on off-days with compensation? | |
| Number of off-days per month: | 0 (day/month) |
| Able to handle pork? | |
| Able to eat pork? | |
| Able to care dog/cat? | |
| Able to do simple sewing? | |
| Able to do gardening work? | |
| Willing to wash car? | |
Maid Introduction
Gretchen 28 Shes is Single and Catholic,

Here is the Recommendation from her Employer!

Gretchen Otod has been my family's domestic helper/nanny for just over two years.She is a wonderful,conscientious,diligent,caring,trustworthy and loyal young lady who has become an integral part of our family.My career has called me back to the United States so my wife,7-year old daughter Paula and I are deeply saddened that we will have to say goodbye to her so soon.

Gretchen has many praiseworthy skills,she is great cook who can cook all types of food.If she doesn't know how to cook something she will take the time to learn how to cook it.She puts her heart into everything that she prepares.She likes baking cookies and cakes and enjoys learning how to make new things.

She is a very hard worker,she doesn't waste time and she is very thorough with every task.She adapts very quickly,she is self-motivated and we very seldom if ever have to ask her to do anything.

She has a great personality with a huge heart,she is very tolerant,patient and understanding.

Her greatest attribute is her passion and ability to care of children.She has taken such great care of our daughter,she treats her lovingly and like a little sister.She has guided her,encouraged her,protected her and played with her.She helped our daughter everyday with her school work and her piano lessons,she was always there for her.Not because she had to,she always did it because she loved to take care of her.

I hope Gretchen will find a family that will love her as much as we do!
(License No.: 09C4638)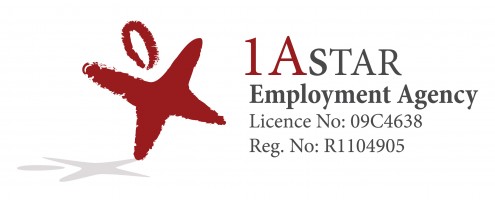 Address:
465 North Bridge Road #02-5081,
LAVENDER MRT, Singapore 191465
Tel:
62936958,Mobile: 94248189
Fax:
62936959
Email:
oneastaragency@gmail.com

Contact Person:
Lilian Pang
Handphone:
94248189
Office Hour:
Monday to Sunday 9.30am to 6pm.
Branch Office 1:
LAVENDER MRT BEHIND ICA BUILDING,
Singapore 191465
Office Hour:
Monday to Sunday 11.00am to 6pm
Tel:
6293 6958
Fax:
62936959
Contact Person:
Lilian Pang
---
We provide the following services to better serve you:


Job placement services for Foreign Maids
Professionals and Foreign Workers
Direct hire your own foreign maids or Foreign Workers
Placement of transfer maids

Training courses & Workshops
Home Leave Processing

Application of work permits

Renewal of passports and work permits

Embassy endorsement

Cancellation of work permits

Booking and Purchasing of air tickets

Purchasing of banker guarantee and insurance for maids/workers/professionals
Repatriation of maids

Arrangement of medical check up for maids/ foreign workers
Other foreign worker related services

Last updated on 12-07-2018.
Total hits: 51.