Other Information
| | |
| --- | --- |
| Willing to work on off-days with compensation? | |
| Number of off-days per month: | 0-1 (day/month) |
| Able to handle pork? | |
| Able to eat pork? | |
| Able to care dog/cat? | |
| Able to do simple sewing? | |
| Able to do gardening work? | |
| Willing to wash car? | |
Employment Record
| From | To | Country | Employer | Main Duties | Remark |
| --- | --- | --- | --- | --- | --- |
| 2016 | 2018 | Indonesia | Indonesian | General Housekeeping, Cooking, Taking care of Ahma (65 years old) still mobile but in Walking Stick, Feed Medication, Help Ahma to Shower, Assist Ahma to Toilet, Bring Ahma for walk in the Evening, Everyday go Market to buy groceries. | 2 years finish. |
Maid Skills
| Areas of Work | Willingness | Experience | Evaluation | Comments |
| --- | --- | --- | --- | --- |
| Care of infants/children | | | | |
| Care of elderly | | 2 Year(s) | | |
| Care of disabled | | | | |
| General housework | | 2 Year(s) | | |
| Cooking | | 2 Year(s) | | Can cook Indonesian food such as, Belado, Lemak, Sayur Asam, Fried Rice, Kangkung Belacan, Lodeh & etc. |
| Language Skill: Simple English | | | | |
Maid Introduction
Working Experience:

2016 to 2018 : Jakarta (Indonesian Employer) 2 years finish.

Her main duties includes: General Housekeeping, Cooking, Taking care of Ahma (65 years old) still mobile but in Walking Stick, Feed Medication, Help Ahma to Shower, Assist Ahma to Toilet, Bring Ahma for walk in the Evening, Everyday go Market to buy groceries.



Strengths:

1) has experience taking care of Elderly.

2) is Pleasant, Responsible and Hardworking.

3) She is willing to have her off-days Compensated.

4) She can speak simple English.

She is Available immediately with Passport Ready. Please don't hesitate to call Aishah@87993674/86690444 now!!
(License No.: 18C9019)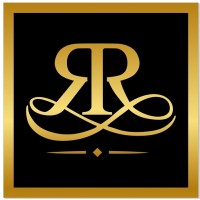 Address:
56 Sembawang Road,
#01-08 Hong Heng Mansions, Singapore 779086
Tel:
6957 2795
Fax:
-
Email:
ritzemployment@gmail.com

Contact Person:
Yassy/Sha
Handphone:
88232669/86690444
Website:
www.bestmaid.com.sg
Office Hour:
Monday to Friday : 10:30 am to 7:30 pm
Saturday : 10:30 am to 4:00 pm
Sunday & Public Holiday : By Appointment Only
---
We are an established employment agency providing quality foreign domestic workers to employers in Singapore.
Our Foreign Domestic Workers/ FDWs are from Indonesia & Philippines. We recruit high quality candidates who meet the requirements of our customers. ALL candidates underwent a training program in our counterpart accredited agencies in Indonesia and Philippines which includes Basic English, housekeeping, simple cooking, and newborn baby, child, and elderly cares.
Indonesian FDWs : They are most popular to our customers since they are very simple, humble, patient, focused and hardworking individuals. They can communicate simple English and can take instructions well.
Filipino FDWs : They are most known to customers with their good communication skills, proper hygiene, pleasant appearance, hostility, hard works and determination. Most girls are from mountainous and aquatic areas in Philippines, who belong to simple lives of farming and fishing.
Other services: We also provide consultancy services for any MOM related matters.
Pls contact our office for any enquiries.

Last updated on 12-07-2018.
Total hits: 112.