Other Information
| | |
| --- | --- |
| Willing to work on off-days with compensation? | |
| Number of off-days per month: | 0 (day/month) |
| Able to handle pork? | |
| Able to eat pork? | |
| Able to care dog/cat? | |
| Able to do simple sewing? | |
| Able to do gardening work? | |
| Willing to wash car? | |
Employment Record
| From | To | Country | Employer | Main Duties | Remark |
| --- | --- | --- | --- | --- | --- |
| | | Singapore | Chinese | Take care 1 year old child, general housework and cooking | Finish contract |
| 2004 | 2013 | Hong Kong | Chinese | Take care 3 year old child general housework and cooking. | |
Maid Skills
| Areas of Work | Willingness | Experience | Evaluation |
| --- | --- | --- | --- |
| Care of infants/children | | | |
| Care of elderly | | | |
| Care of disabled | | | |
| General housework | | | |
| Cooking | | | |
| Language Skill: English | | | |
Maid Introduction
is 45 yo, she is widow and has 17 year old child. She is from Ponorogo and graduated from Junior High School.
She worked in Singapore before for 4 years, 1995-1999 as a domestic helper.
Her main duties was general housework, took care of 1 year old child and cooking.
She also worked as a domestic helper in Hongkong for almost 9 years. She is good at handling children.
She is willing to take care of elderly/disabled person.
She can cook Indonesian food and still willing to learn more.

She understand simple English and wiling to learn to improve herself.

She has positive attitude, obedient and hard working person.
She has initiative, can work independently.

She willing to work with no off day and no hp.

She will be a good helper to serve her employer family with happiness.
(License No.: 08C2962)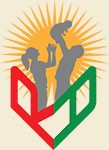 Address:
321 ALEXANDRA ROAD, #03-12,
ALEXANDRA CENTRAL, Singapore (159971)
Tel:
Office: 6266-1747/ Hp:9818-5629/ 6909-3015
Email:
recruit.ofw@gmail.com

Contact Person:
Teena (R1103103)
Handphone:
9818-5629 (Teena)
Website:
www.recruitasia.com.sg
Office Hour:
10:30am to 7:00pm (Monday to Friday)
11:00 am to 5:00 pm (Saturday)
Sunday/Public Holidays (By appointment basis)
---
--------------------------------------------------------------------------------------------------------------------------------------------------------------
Being a registered company, Recruit Asia main goal is to provide a solution to your company in Singapore and other countries in the recruitments, hiring and placement of local and foreign applicants. To enter into an employment service between employer/company and employer/worker. To follow and deliver what was promised in the employment contract and other terms and conditions that had been appointed and defined and spelt in agreed conditions and agreement according to the labour law of Singapore.
Recruit Asia having its strong support from foreign countries is confidently capable to provide labour manpower to your company and slowly growing and being trusted by local employers – both corporate and individual and continuously supply different personnel for their manpower needs.
Our agency is a licensed employment agency of the Ministry of Manpower. It is under the supervision and management by professionals and experienced personnel who passed the required Certificate of Employment Agency (CEA) required by the Licensing Division of MOM and equipped with Bachelor Degree in Business Administration and Technical person in line of Architecture and Engineering. We screens, assess, interviews and selects the applicants in accordance with their education, qualification and personalities, and IQ & EQ tests to provide the number of people at the right time and place to sustain the needs of the employer and/or the organization.
Recruit Asia Pte Ltd

Last updated on 11-08-2018.
Total hits: 11.