Other Information
| | |
| --- | --- |
| Willing to work on off-days with compensation? | |
| Number of off-days per month: | 0 (day/month) |
| Able to handle pork? | |
| Able to eat pork? | |
| Able to care dog/cat? | |
| Able to do simple sewing? | |
| Able to do gardening work? | |
| Willing to wash car? | |
Employment Record
| From | To | Country | Employer | Main Duties | Remark |
| --- | --- | --- | --- | --- | --- |
| 2015 | 2017 | Singapore | CHINESE MALAYSIAN | HOUSEKEEPING. COOKING. 36 YRS OLD SIR, 31 YRS OLD MADAM, 7 YRS OLD DAUGHTER, 4 YRS OLDSON, | SERVED 2 YRS. |
| 2014 | 2015 | Singapore | CHINESE | HOUSEKEEPING (HDB). COOKING. 36 YRS OLD SIR, 27 YYRS OLD MADAM, 69 YRS OLD GRANDMA. | GRANDPA PASSED AWAY. |
| 2011 | 2014 | Singapore | CHINESE | HOUSEKEEPING (HDB). COOKING. 54 YRS OLD SIR, 51 YRS OLD MADAM, 17, 15, 13 YRS OLD DAUGHTERS. | SERVED ALMOST 4 YRS. |
| 2010 | 2010 | Singapore | CHINESE | HOUSEKEEPING (HDB). COOKING. 43 YRS OLD SIR, 36 YRS OLD MADAM, 12, 9 YRS OLD DAUGHTERS & 8 YRS OLD SON. | FINANCIAL DIFFICULTY: MADAM CEASED WORKING |
Maid Introduction
DISHES: NOODLES SOUP, STEAM FISH/EGG, VEGETABLES WITH GARLIC, SANDWICHES, SALAD, GADO-GADO, LONTONG, FISH SOUP, SAMBAL GORENG, TOM YUM SOUP, ASSAM PEDAS (ASSAM CURRY),HOKKIEN MEE, CHILI CRAB, BLACK PEPPER CRAB, FRIED KWAY TIAO, SOTO, SAMBAL SARDINES, PORRIDGE, MUSHROOM SOUP, FRIED RICE, FRIED NOODLES, SAYUR ASSEM, CHICKEN SOUP, FISH SOUP.

CARED FOR TURTLE BEFORE.
CAN MASSAGE, WORK WITH VEGETARIAN,

EMPLOYER 3: SINGAPORE (11/07/2009 - 08/01/2010)
CHINESE
47 YRS OLD SIR, 42 YRS OLD MADAM, 21 YRS OLD SON & 19 YRS OLD DAUGHTER.
HDB
FATHER PASSED ON SO HAD TO GO BACK TO INDONESIA.

EMPLOYER 2: SINGAPORE (07/10/2008 - 11/07/2009)
CHINESE INDONESIAN
36 YRS OLD SIR, 32 YRS OLD MADAM, 7 YRS OLD SON & 5 YRS OLD DAUGHTER.
HDB
GRANDMA FROM INDONESIAN CAME TO CARE FOR THE CHILDREN.

EMPLOYER 1: SINGAPORE (16/07/2008 - 07/10/2008)
SIR, MADAM, 18 YRS OLD SON, 15 YRS OLD DAUGHTER & 87 YRS OLD GRANDMA.
HDB
GRANDMA PASSED ON.
(License No.: 15C7555)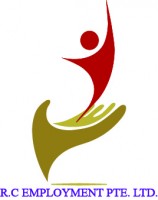 Address:
2 Everton Park,
#01-57B, Singapore 081002
Tel:
66354445/90297454
Email:
rcmaids.main@gmail.com

Contact Person:
Anna
Handphone:
66354445/90297454
Website:
www.bestmaid.com.sg
Office Hour:
MON-FRI: 10AM-9PM
SAT & SUN: 11AM-5PM
---

Last updated on 15-08-2018.
Total hits: 7.