Other Information
| | |
| --- | --- |
| Willing to work on off-days with compensation? | |
| Number of off-days per month: | 4 (day/month) |
| Able to handle pork? | |
| Able to eat pork? | |
| Able to care dog/cat? | |
| Able to do simple sewing? | |
| Able to do gardening work? | |
| Willing to wash car? | |
Employment Record
| From | To | Country | Employer | Main Duties | Remark |
| --- | --- | --- | --- | --- | --- |
| 2007 | 2014 | Other Countries | Kuwait Family | General household chores, Western/ Middle Eastern, other Asian dishes | Residential Type : Palace ROL : Finished contract 7 years |
| 2014 | 2018 | Singapore | Chinese Family | General household chores, Cooking Western Baking meat/poultry, bread other Asian dishes, washing clothes, ironing, taking care kids age from Newborn, 3 yo & 1 yo when I joined with them | Residential Type : Landed 3 storey- Bukit Timah ROL : Supposedly going home but decided want to wo |
Maid Skills
| Areas of Work | Willingness | Experience | Evaluation | Comments |
| --- | --- | --- | --- | --- |
| Care of infants/children | | 4 years | | Handled baby needs from Newborn, bathing, feeding, playing with kids, |
| Care of elderly | | | | |
| Care of disabled | | | | |
| General housework | | 4yrs | | General household chores, cooking Western foods & Chinese foods, washing clothes, preparing meals with the kids, |
| Cooking | | 4 years | | I can cook Western, Chinese, Middle Eastern foods, and other Asian , can follow recipe |
| Language Skill: English, Tagalog, Arabic | | 4 years | | I can write/ speak/ English & Arabic |
| Other Skill: Cooking and Baking | | 4 years | | I can bake meat/poultry, bread and cookies |
Maid Introduction
Dear Employers,


I am Maria Catherine 38yo , Single parent of 1 son 11 yo. I am fast learner,hardworking,trustworthy and always willing to learn new things. I can speak Arabic,able to speak basic Mandarin. I have worked in Philippines as a teacher for 2 years in Secondary school.
I studied BSC in Education hence I can assist the Employer kids with their homework. I am looking for a family that I can work for long term like my present family. They treated me good as well, reason I wanted initially is to go back home for good however, I changed my mind to look for another job to work at least 5 years.

Please contact Ze 8600 1503 for my interview ( Phone/Face to face). My off days every 2nd & 4th Sunday
(License No.: 17C8771)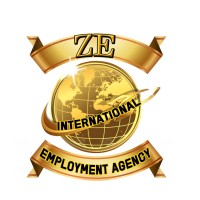 Address:
116 MIDDLE ROAD, ICB Enterprise House,
# 07-01, Singapore 188972
Tel:
(ZE) 86001587
Email:
inquiry@zeintlemp.com

Contact Person:
ZE or JAY
Office Hour:
Monday to Friday -9:00 am -6:00pm
Saturday/PH- 10:00 am- 2:00 pm-Office Interview or at Employers convenient place/Residential

Sunday - Open 9:00am- 6:00 pm- Office or can interview at your preferred place/Venue/Residence

Email : inquiry@zeintlemp.com( Ze)
Email : support@zeintlemp.com ( Jay)
---
Ze International - ensures a premium/high quality services from start to finish.
Services:
You deserve to be well taken care of. When our clients decided to invest in a retained search, they typically committed to spend a substantial amount of money to find a far superior candidate. Implicit in this decision is the expectation of a far superior candidate and client experience. From initial "Pull-Up" meeting/Interview face to face to post-placement follow up team. Our company follows strictly defined search process to ensure an exceptional and consistent candidate and client experience every time. For us, it is not just about filling a position with an exceptional candidate quickly; it is about ensuring an amazing candidate and client experience. One of the ways that we differentiate ourselves from other Human Resource is our commitment to Clients & Candidate care.
Transfer Helpers
ZE IEA - FEES
ZE IEA Agency fee $ -------
MOM application $35
MOM WorK permit Issuance $35
Insurance of your choice
w no Waiver of Indemnity
26 months 14 months
Classic Plan $ 246.10 $176.55
Deluxe Plan $ 278.20 $181.90
Exclusive Plan $358.45 $252.52
If with Waiver of Indeminity : Optional @53.50
Transfer FDW Placement fee (1 month of their salary )
Ex- Singapore helper- wants to work again in Singapore
( FDW Placement fee 2 months of their salary )
No Hidden Cost
What are the changes to the FDW levy framework?
https://www.mom.gov.sg/~/media/mom/documents/budget2018/faqs-on-fdw-levy-framework-changes.pdf?la=en
Foreign domestic worker levy
https://www.mom.gov.sg/passes-and-permits/work-permit-for-foreign-domestic-worker/foreign-domestic-worker-levy

Last updated on 13-10-2018.
Total hits: 619.