Other Information
| | |
| --- | --- |
| Willing to work on off-days with compensation? | |
| Number of off-days per month: | 04 (day/month) |
| Able to handle pork? | |
| Able to eat pork? | |
| Able to care dog/cat? | |
| Able to do simple sewing? | |
| Able to do gardening work? | |
| Willing to wash car? | |
Employment Record
| From | To | Country | Employer | Main Duties | Remark |
| --- | --- | --- | --- | --- | --- |
| 2001 | 2003 | Singapore | AUSTRALIAN FAMILY | WAS WORKING IN AN APARTMENT TYPE OF HOUSE. SHE LOOKED AFTER A DOG. SHE DID ALL THE HOUSEHOLD CHORES, LAUNDRY AND COOKING. | LEFT FOR GOOD. UNFORTUNATELY SHE LOST THE RECOMMENDATION LETTER. |
| 2004 | 2006 | Singapore | BELGIUM FAMILY | WAS WORKING IN A LANDED PROPERTY AND WAS LOOKING AFTER A NEWBORN BABY AND 5 YEARS OLD, SHE DID ALL THE HOUSEHOLD CHORES, LAUNDRY, GROCERY SHOPPING AND COOKING. | HER SERVICE IS NO LONGER REQUIRED AND HAS A REFERENCE LETTER. |
| 2006 | 2008 | Singapore | NETHERLAND FAMILY | WAS WORKING IN A LANDED PROPERTY, WAS LOOKING AFTER 2 CHILDREN AND THEY WERE 2 AND 3 YEARS OLD. SHE DID THE HOUSEKEEPING, LAUNDRY, GROCERY SHOPPING AND COOKING. | LEFT FOR GOOD AND HAS A REFERENCE LETTER. |
| 2008 | 2018 | Singapore | BRITISH FAMILY | WORKING IN A LANDED PROPERTY AND RECENTLY MOVED TO A CONDO. SHE LOOK AFTER 2 CHILDREN WHEN THEY WERE 7 AND 12 YEARS OLD. SHE DOES THE GENERAL HOUSEHOLD CHORES, LAUNDRY, GROCERY SHOPPING AND COOKING. | LEAVING FOR GOOD AND ABLE TO SPEAK TO THEM FOR REFERENCE. |
Maid Skills
| Areas of Work | Willingness | Experience | Evaluation | Comments |
| --- | --- | --- | --- | --- |
| Care of infants/children | | 16 Year(s) | | She is very capable of looking after infant and young children. |
| Care of elderly | | | | |
| Care of disabled | | | | |
| General housework | | 18 Year(s) | | She is very capable of doing the household chores without supervision and she works independently. |
| Cooking | | 18 Year(s) | | She can cook very well. |
| Language Skill: ENGLISH, TAGALOG | | more than | | She can speak very good English. |
| Other Skill: BAKING | | 16 Year(s) | | She is very knowledgeable in baking and she is able to follow recipe book |
Maid Introduction
is 45 years old, married with 2 grown-up children. She has 18 years experienced as a domestic helper. She worked for Chinese family, Australian couple, Belgian family, Netherlander family and British family. She is very capable in looking after baby or young children, household chores and cooking. She also had experienced in looking after dog.

RECENTLY, she is working for a Chinese / American family. She has been working in a penthouse. She has been looking after 7 and 11 years old and she also mind 2 guinea pigs. She does the cooking, grocery, laundry and household chores. can explain the reason of her transfer upon interview.

FROM DEC 2018 TO MAY 2018- she was working for a French family in a shophouse. No children. She was minding a cat. She does the general household chores, laundry and cooking. Things are not working with them.

FROM SEP 2008 TO DEC 2018- She was working for a British family. When she just started, they were staying in a landed property and the children were 7 and 12 years old and last year they moved to a private apartment. She has been working for more than 10 years now. Her employer had given her an amazing reference letter saying that: " HAS BEEN WITH US SINCE SEPTEMBER 1ST 2008 AND IT WILL BE GREAT SADNESS THAT WE SAY GOODBYE TO HER THIS DECEMBER. HAS BEEN FANTASTIC SUPPORT TO OUR FAMILY OVER THESE LAST TEN YEARS AND HER HONESTY AND DEDICATION HAVE BEEN EXEMPLARY. IS A WONDERFUL COOK AND CAN PREPARE AN ENORMOUS REPERTOIRE OF ASIAN AND WESTERN DISHES. SHE HAS KEPT OUR HOME IMMACULATE WITH METICULOUS CARE AND HAS BEEN RESPONSIBLE FOR SO MANY EXTRA DUTIES SUCH AS GARDENING, SEWING, GROCERY SHOPPING, EXCELLENT CHILDCARE AND DEALING TRADESMEN. SHE HAS BECOME A SPECIAL FRIEND TO OUR FAMILY AND WE WILL MISS HER VERY MUCH AS WE SAY GOODBYE TO HER AND LEAVE TO MOVE OVERSEAS. HAS A WONDERFUL AND CALM PERSONALITY AND WE GIVE HER OUR HIGHEST RECOMMENDATION."

FROM MAY 2006 TO SEP 2008- She was working for a Netherlander family. She was working in a landed property and was looking after 2 children ages 2 and 3 years old respectively. Her employer left Singapore and had given her a very impressive reference letter saying that; "OVER THE LAST TWO AND A HALF YEAR WE HAVE ENJOYED THE COMPANY OF DOMESTIC HELPER IN OUR HOME. HAS BEEN A FANTASTIC SUPPORT TO OUR FAMILY. SHE IS 100% HONEST AND HAS BEEN SUPPORTING IN ALL DOMESTIC TASKS AND MORE. IS PRECISE, CLEAN, ORGANIZED, CARING, WORKS INDEPENDENTLY ANS SPEAKS ENGLISH WELL. IN AN AMAZING SHORT TIME SHE HAS GAINED THE TRUST OF OUR TWO YOUNG CHILDREN, WHO BOTH BECAME VERY CLOSE TO HER EASILY AND ENJOY THE RELATIONSHIP AND HER CARING CHARACTER SO MUCH. WE TRULY APPRECIATE HER PRO-ACTIVE ATTITUDE, WHICH HAS MADE OUR STAY IN SINGAPORE SO MUCH MORE COMFORTABLE. WE ARE LEAVING SINGAPORE END OF AUGUST AND WE WOULD HIGHLY RECOMMEND TO ANY FAMILY SEEKING A DOMESTIC HELPER WHO MANAGES THE HOUSE TASKS VERY WELL - HAS A NICE, PLEASANT AND CALM CHARACTER - IS VERY GOOD WITH CHILDREN AND RESPECTS THE FAMILY'S PRIVACY. IT WOULD BE A GREAT PLEASURE AND RELIEF TO SEE ARRIVE WITH A NEW FAMILY PER 1 SEPTEMBER 2008, WHEN WE LEAVE SINGAPORE."

FROM JUNE 2004 TO MAY 2006- She was working for a Belgian family. This family was staying in a landed property. She was looking after a newlyborn baby and 5 years old child. Her duties includes; housekeeping, laundry, grocery shopping, plans the menu for the whole week and cooking. Unfortunately the family has to leave Singapore and has left her a very good recommendation letter and states: " HAS BEEN WITH US FOR 2 YEARS AND IT IS WITH PAIN IN OUR HEART THAT WE WILL SAY GOODBYE. SHE IS VERY GOOD WITH OUR TWO DAUGHTERS AGED 1.5 AND 5 YEARS OLD. THEY REGARD HER AS A MEMBER OF THE FAMILY. SHE LOOKED AFTER THE YOUNGEST SINCE BIRTH. HER SECOND STRONG POINT IS HER COOKING SKILL. SHE CAN PREPARE BOTH ASIAN AND WESTERN MEALS. MOREOVER, SHE CAN DO THE GROCERY SHOPPING WITHOUT SUPERVISION. FINALLY, SHE WILL DO THE HOUSEHOLD WORK ON HER OWN INITIATIVE. JOINED US 2 YEARS AGO TO HELP US WITH A MEDICAL EMERGENCY SITUATION. NOW, HER 2 YEAR CONTRACT EXPIRED AND THE MEDICAL SITUATION NO LONGER EXISTS. HENCE, WE NO LONGER REQUIRE THE ASSISTANCE OF A DOMESTIC HELPER."

FROM DEC 2001 TO DEC 2003- She was working for an Australian family in a private apartment. She was being employed to look after the dog apart from doing the household chores, laundry and cooking. When she finished her contract with them, she went back to Philippines to get some rest. Unfortunately, she cannot find the reference letter that was given to her.

FROM MAY 1999 TO DEC 2001- She was working for a Chinese family in an apartment type of house. She was looking after 2 children ages 3 and 5 years old. Apart from that, she was required to do the household works, laundry and cooking. She was happy with them as well as her employer, but her employer was not financially stable, they had release.
(License No.: 98C2940)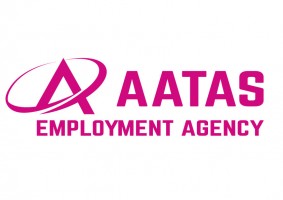 Address:
545 Orchard Road,Next to Hilton Hotel,
#06-14 Far East Shopping Centre, Singapore 238882
Tel:
6737-8681 / 6737-8089 / 6737-3762
Fax:
6838-0658
Email:
aatas@aatas.com.sg

Contact Person:
Bingle or Lina
Handphone:
67378681 / 67378089
Website:
www.aatas.com.sg
Office Hour:
10:00am to 7:00pm MONDAY TO FRIDAY
SUNDAYS 10:00 AM TO 4:00 PM.
CLOSED ON SATURDAYS AND PUBLIC HOLIDAYS.
---
AATAS Employment Agency provides you with all your requirements in Human Resource Placement, be it Local, Foreign or Domestic workers. We are a company which has been established for the past 20 years, providing suitable applicants for our clients fundamental requirements. Our main focus is to be up-to-date with the modern industry while maintaining the core aspects.
OUR SERVICES:
1) Foreign Domestic helpers (Filipino,Indonesian,Myanmar)
1:1 Transfer Helpers (we can arrange for personal interviews into your home or in our office)
2) New Helpers from Overseas (Personal interviewed by Aatas Staff in Philippines)
3)Passports Renewal/Work Permit Renewal/Home leave.Embassy Documents
4) Professional Job Placement ( F & B/Nurses / Care givers
5) Local Part time/Confinement Nannies / Baby Sitters
6) Booking of Your Maid's Air tickets
7) Employment / S Passes Application
8)Arranging for your Worker's Personal Interviews
9) Arranging for your Worker's Repatriation
10) Placing an immediate Transfer maids

Last updated on 15-06-2019.
Total hits: 439.