Other Information
| | |
| --- | --- |
| Willing to work on off-days with compensation? | |
| Number of off-days per month: | 4 sunday (day/month) |
| Able to handle pork? | |
| Able to eat pork? | |
| Able to care dog/cat? | |
| Able to do simple sewing? | |
| Able to do gardening work? | |
| Willing to wash car? | |
Employment Record
| From | To | Country | Employer | Main Duties | Remark |
| --- | --- | --- | --- | --- | --- |
| 2012 | 2014 | Singapore | Chinese Family | All around Housekeeping Look after the children's | Finished Contract |
| 2014 | 2018 | Singapore | Japanese Family | All around House keeping Look after the children's | Finished Contract |
Maid Introduction
37 years old married with 5 children's ages 17 years old ,15 years old ,13 years old ,8 years old ,6 years old Catholic and she is residing from Paniqui , Tarlac Philippines.


2012 - 2014 She has worked with Chinese family of 1 adult and 1 kid living in the condo ,send and fetch from school, tuition and other activities.Does all around house hold chores ,cooking and marketing.

2014 - 2018 She has worked with Japanese family of 2 adults and 3 children's living in the condo.
Her main duties is to look after the new born , sponge bath,feeding the baby,make them burp,put inside baby cot to sleep, massage the baby,change diaper ,also taking care toddler , children's send and fetch them fro school ,tuition and other activities,does all around house keeping ,cooking and marketing.

is very hardworking,honest ,diligent trustworthy,patient ,kind and she is very understanding person,she's the one taking care of her employer children's 3 New born until grown up, she can do her work the ability to assist and initiate things independently ,she can cook Chinese foods ,Western foods ,Japanese foods and can follow recipe well.

Available to transfer October onward
(License No.: 09C4638)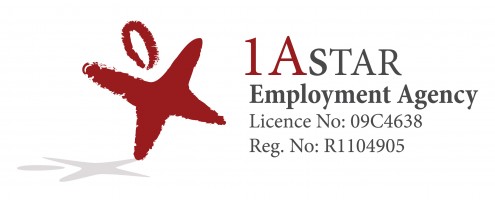 Address:
468 North Bridge Road #02-5081,
LAVENDER MRT, Singapore 191468
Tel:
62936958,Mobile: 94248189
Fax:
62936959
Email:
oneastaragency@gmail.com

Contact Person:
Lilian Pang
Handphone:
94248189
Office Hour:
Monday to Sunday 9.30am to 6pm.
Branch Office 1:
LAVENDER MRT BEHIND ICA BUILDING,
Singapore 191465
Office Hour:
Monday to Sunday 11.00am to 6pm
Tel:
6293 6958
Fax:
62936959
Contact Person:
Lilian Pang
---
We provide the following services to better serve you:


Job placement services for Foreign Maids
Professionals and Foreign Workers
Direct hire your own foreign maids or Foreign Workers
Placement of transfer maids

Training courses & Workshops
Home Leave Processing

Application of work permits

Renewal of passports and work permits

Embassy endorsement

Cancellation of work permits

Booking and Purchasing of air tickets

Purchasing of banker guarantee and insurance for maids/workers/professionals
Repatriation of maids

Arrangement of medical check up for maids/ foreign workers
Other foreign worker related services

Last updated on 14-10-2018.
Total hits: 244.