Other Information
| | |
| --- | --- |
| Willing to work on off-days with compensation? | |
| Number of off-days per month: | 2 (day/month) |
| Able to handle pork? | |
| Able to eat pork? | |
| Able to care dog/cat? | |
| Able to do simple sewing? | |
| Able to do gardening work? | |
| Willing to wash car? | |
Employment Record
| From | To | Country | Employer | Main Duties | Remark |
| --- | --- | --- | --- | --- | --- |
| 2016 | 2016 | Singapore | | Housekeeping,taking care of children,cooking. | |
| 2016 | 2018 | Singapore | | Housekeeping,taking care of children,cooking. | |
Maid Skills
| Areas of Work | Willingness | Experience | Evaluation |
| --- | --- | --- | --- |
| Care of infants/children | | 21/2years | |
| Care of elderly | | 21/2 | |
| Care of disabled | | | |
| General housework | | 21/2years | |
| Cooking | | 21/2years | |
Maid Introduction
She is 26 years old.
Her family background -She is single. She is staying with father mother .Her 3 brother are studying.Father is farmer.
She want to support her family.
She completed 1 contract.
he is vegetarian.

She has exp.of 21/2years

She is committed to fulfil 2 years contract and may be more if the employer is willing.

Her major skill is cooking. She can also take care of toddlers and kids. She also has hands on experience with elderly care. She can do cleaning and all other household chores. She is willing to learn and adapt. She is a fast learner so she can pick up once taught.
So she can be good with kids or elderly.
She want $550/ with 2 off.
She can join by earliest.
(License No.: 11C4809)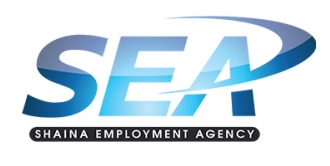 Address:
6 Hougang Street 92,
Regentville, Singapore 538685
Tel:
93650225
Fax:
64060190
Email:
employsea@gmail.com

Contact Person:
Sundar / Sheetal
Handphone:
93650225
Website:
www.bestmaid.com.sg
Office Hour:
Monday to Saturday: 11AM to 9PM
---

We, at Shaina Employment Agency, provide Philippine, Myanmar & Indian maids to take care of your needs. We are associated with the training centers in these countries and hence our new / experienced maids go through basic orientation & training program before they are placed for employment in Singapore. The training will ensure that our maids are well prepared to work independently, be aware of the culture and standard of living before handing them over to our clients.

We undertake complete responsibility of our maids and counsel them free of cost if needed. Our agency assures you best personalized service and commitment as well as service to your doorstep as far as possible.

Why Choose Shaina Maid Agencies?

Close Working Relationship: Understanding our clients need and deploying the right worker such that we aim to deliver a family member instead of maid who can take complete care and understand the employer. Success Rate: One of the highest in market.

Other services offered:

1. Housing the maids
2. Home leave/ Passport renewal assistance
3. bringing your own helper(s) from overseas to work in Singapore/ doing the processing work when you find your own helper

New Year promotions valid until 31 Jan 2014:

1. No service fee for WP renewal fee/ Cancellation/ Renewal
2. Tell a friend about us and encash a part of your money.
3. First medical check up of the FDW FOC.
4. Unlimited replacements:- No replacement fee


Last updated on 12-02-2019.
Total hits: 109.