Other Information
| | |
| --- | --- |
| Willing to work on off-days with compensation? | |
| Number of off-days per month: | 4 (day/month) |
| Able to handle pork? | |
| Able to eat pork? | |
| Able to care dog/cat? | |
| Able to do simple sewing? | |
| Able to do gardening work? | |
| Willing to wash car? | |
Employment Record
| From | To | Country | Employer | Main Duties | Remark |
| --- | --- | --- | --- | --- | --- |
| 2016 | 2016 | Singapore | Chinese Family | General household chores, Cooking Chinese foods, like soups, stiry fry veggies, fried foods, some simple western foods ,taking care 8 months & 4 yo,washing dishes and ironing. serving 3 adults | Residential Type : HDB 4 room-Compassvale ROL :Worked for 1 month- Working with another house |
| 2016 | 2019 | Singapore | Chinese Family | General household chores, Sometimes Cooking Chinese foods soups, stir fry veggies, fried foods, some simple ,taking care 73 yo, bedridden, bathing, theraphy | Residential Type : HDB 3RM- Hougang ROL : March 15 years |
Maid Skills
| Areas of Work | Willingness | Experience | Evaluation | Comments |
| --- | --- | --- | --- | --- |
| Care of infants/children | | 7 years | | Handled kids from newborn, did bathing, preparing baby foods, changing diapers, preparing meals, play with them, put them to bed, all the baby needs I did all around |
| Care of elderly | | 2 years | | Handled taking care elderly |
| Care of disabled | | | | |
| General housework | | 3 years | | General household chores, Cooking, Laundry/ Washing, Ironing, taking care from newborn to grown up and elderly care |
| Cooking | | 3 years | | Knows how to cook Asian recipe, some Chiense and Western foods, also I did follow recipe from youtube, google search and books if any |
| Language Skill: English, tagalog, Ilonggo | | 3 years | | Good in English communication skills |
Maid Introduction
Dear Employers,


I am Jasmin, I am 29 yo, single mother of 3 children. I had finished 1 year in Data Encoding. I can cook Asian, dishes including Filipino, some Chinese like Laksa, Paella, Chop Suey, Vegetable Salads, Bolognese, Carbonara,Bake/Grill, Chinese soups, Dumpling veggies,Steam foods, Siomai, Thai foods like curries, Green curry , some Filipino desserts, Macarons, Banana cream & many more by just following recipe,

I also had experience in Philippines as a helper before I came in Singapore for 6 months. This is how I learned my cooking skills .

I can transfer this 15th of Feb 2019 and my current employer will cancel my work permit. Please contact my agency Ze 86001587 for my phone and face to face interview.
(License No.: 17C8771)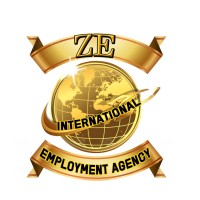 Address:
116 MIDDLE ROAD, ICB Enterprise House,
# 07-01, Singapore 188972
Tel:
86001587
Email:
inquiry@zeintlemp.com

Contact Person:
Ze Ortega
Handphone:
ZE 86001587
Office Hour:
Monday to Friday -9:00 am -6:00pm
Saturday/PH- Interview at Employers convenient place/Residential
Sunday - Open 9:30am- 5:00 pm- can interview at your preferred place
Email : inquiry@zeintlemp.com
Email : support@zeintlemp.com
---
Ze International - ensures a premium/high quality services from start to finish.
Services:
You deserve to be well taken care of. When our clients decided to invest in a retained search, they typically committed to spend a substantial amount of money to find a far superior candidate. Implicit in this decision is the expectation of a far superior candidate and client experience. From initial "Pull-Up" meeting/Interview face to face to post-placement follow up team. Our company follows strictly defined search process to ensure an exceptional and consistent candidate and client experience every time. For us, it is not just about filling a position with an exceptional candidate quickly; it is about ensuring an amazing candidate and client experience. One of the ways that we differentiate ourselves from other Human Resource is our commitment to Clients & Candidate care.
Transfer Helpers
ZE IEA - FEES
ZE IEA Agency fee $ -------
MOM application $35
MOM WorK permit Issuance $35
Insurance of your choice
w no Waiver of Indemnity
26 months 14 months
Classic Plan $ 246.10 $176.55
Deluxe Plan $ 278.20 $181.90
Exclusive Plan $358.45 $252.52
If with Waiver of Indeminity : Optional @53.50
Transfer FDW Placement fee ( one month of their salary )
Ex- Singapore helper- wants to work again in Singapore
( FDW Placement fee 2 months of their salary )
No Hidden Cost
What are the changes to the FDW levy framework?
https://www.mom.gov.sg/~/media/mom/documents/budget2018/faqs-on-fdw-levy-framework-changes.pdf?la=en
Foreign domestic worker levy
https://www.mom.gov.sg/passes-and-permits/work-permit-for-foreign-domestic-worker/foreign-domestic-worker-levy

Last updated on 12-02-2019.
Total hits: 129.