Other Information
| | |
| --- | --- |
| Willing to work on off-days with compensation? | |
| Number of off-days per month: | 0 (day/month) |
| Able to handle pork? | |
| Able to eat pork? | |
| Able to care dog/cat? | |
| Able to do simple sewing? | |
| Able to do gardening work? | |
| Willing to wash car? | |
Employment Record
| From | To | Country | Employer | Main Duties | Remark |
| --- | --- | --- | --- | --- | --- |
| 2011 | 2014 | United Arab Emirates | | WORKED FOR AN ARABIC FAMILY WITH 7 MEMBERS FAMILY ABODE - TWO STOREY LANDED PROPERTY WITH 6 BEDROOMS AND 4 TOILETS DUTIES GENERAL HOUSEHOLD CHORES COOKING CLEANING ATTENDING TO CHILDREN TAKING CARE OF THEM SHOWERING/CHANGING SOILED CLOTHES | |
Maid Skills
| Areas of Work | Willingness | Experience | Evaluation |
| --- | --- | --- | --- |
| Care of infants/children | | | |
| Care of elderly | | | |
| Care of disabled | | | |
| General housework | | | |
| Cooking | | | |
Maid Introduction
- HARDWORKING,HONEST & HUMBLE HELPER.
- CAN SPEAK AND READ ENGLISH.
- CAN TAKE CARE OF CATS.
- CAN DO SIMPLE GARDENING.
- CAN DO SIMPLE SEWING.
- CHILD CARE




DISHES: CURRY PUFFS, DUMPLINGS, SPRING ROLLS, MA PO TOFU, CENTURY EGGS, HOT & SOUR SOUP, HOT POT, WINTER MELON SOUP, GULAI, IKAN BAKAR, KETUPAT, SATAY, BELACAN, BAKSO, PEMPEK, PEPES, RICA-RICA, SAYUR ASSEM, OX TAIL SOUP, BAKED POTATO, NASI LEMAK, FISHBALL SOUPBANANA FRITTERS, PEKEDIL JAGUNG, SWEET & SOUR CHICKEN/PORK/PRAWN/FISH, SWEET SOYA SAUCE CHICKEN, CHICKEN SOUP, NOODLES SOUP, ABC SOUP, ABALONE, STEAM FISH/EGG/CHICKEN, VEGETABLES IN OYSTER SAUCE, VEGETABLES IN GARLIC, RENDANG, GADO-GADO, CHICKEN RICE, SAMBAL GORENG, PORRIDGE, RED/ASSAM CURRY, SAYUR ASSEM.
(License No.: 19C9580)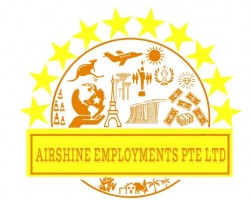 ---

Last updated on 18-06-2019.
Total hits: 193.