Other Information
| | |
| --- | --- |
| Willing to work on off-days with compensation? | |
| Number of off-days per month: | 4 (day/month) |
| Able to handle pork? | |
| Able to eat pork? | |
| Able to care dog/cat? | |
| Able to do simple sewing? | |
| Able to do gardening work? | |
| Willing to wash car? | |
Employment Record
| From | To | Country | Employer | Main Duties | Remark |
| --- | --- | --- | --- | --- | --- |
| 2010 | 2013 | Singapore | 4 employers | | |
| 2013 | 2015 | Singapore | Chinese Singaporean | Take care ahma who is on wheelchair, including shower her, change diaper for her etc | Finished 2 years |
| 2016 | 2016 | Singapore | Chinese Singaporean | Take care 3 children | Finished 7 months |
| 2016 | 2019 | Singapore | Chinese/Indian | 3 story house, cleaning, cooking everyday, and take care one dog | Will finish 3 years soon. Employer migrate oversea |
Maid Skills
| Areas of Work | Willingness | Experience | Evaluation |
| --- | --- | --- | --- |
| Care of infants/children | | | |
| Care of elderly | | | |
| Care of disabled | | | |
| General housework | | | |
| Cooking | | | |
| Language Skill: English and Mandarin | | | |
Maid Introduction
Suitable for: cooking, eldercare, childcare
Available: end of May

is 32 years old, single. She dropped out from college in the first year, and came to Singapore to work.

Skill set:
1. She can communicate well in English and Mandarin, and also know some Hokkein.
2. She can cook Chinese food very well, and also some Indian food

She had 9 year experience in Singapore, taking care of elderly and children including newborn.

She has finished 3 years with her current employer, and ready to start with a new employer anytime.

Her asking salary is $650 with all Sunday off. But she's flexible to work on certain Sunday if need to.
(License No.: 18C9486)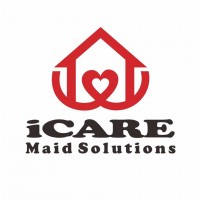 Address:
10 Anson Road, #27-15,,
International Plaza, Singapore 079903
Tel:
8776 5175
Email:
winnie@icaremaidsolutions.com

Contact Person:
Winnie
Handphone:
Whatsapp 8776 5175
Office Hour:
BY APPOINTMENT ONLY
---
We offer good record maids from Indonesia and Myanmar. Complete contract before. Good communication in either English or Mandarin. Experience with kids, elderly or cooking.
We provide home interview (for transfer helpers) and signing documents, FREE of charge. No need to worry about baby or elderly being unattended when you busy searching for a good helper.

Last updated on 23-05-2019.
Total hits: 320.