Other Information
| | |
| --- | --- |
| Willing to work on off-days with compensation? | |
| Number of off-days per month: | 1 (day/month) |
| Able to handle pork? | |
| Able to eat pork? | |
| Able to care dog/cat? | |
| Able to do simple sewing? | |
| Able to do gardening work? | |
| Willing to wash car? | |
Maid Skills
| Areas of Work | Willingness | Experience | Evaluation |
| --- | --- | --- | --- |
| Care of infants/children | | | |
| Care of elderly | | | |
| Care of disabled | | | |
| General housework | | | |
| Cooking | | | |
Maid Introduction
-She is new maid ,fresh maid.

-She is 29 years old, She is SINGLE.

-She can take care children and elderly.

-She can cook myanmar food and simple chinese food.

-She can does general house keeping.

-She does cooking, ironing, washing clothes, mopping the floor, clean and tidy the house.

- willing to learn to take care of elderly and children.

-She can prepared to work for any nationality.

-She is very hard working.She can speak & understand a litltle bit english and chinese .

-She is available and ready to come to Singapore anytime.

-Basic salary is a $ 470 and one off day.

For more queries please feel free to contact 96825955 sales enquiry or to arrange phone interview.
(License No.: L13C6379)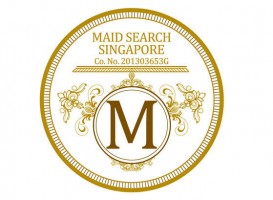 ---
Maid Search Singapore Pte Ltd is a maid agency with strong resources that our clients can always turn to when they need assistance in employing a maid. We
Specialize in fresh/ ex-sin Myanmar and Indonesia maid only .
Our Mission
Maid Search Singapore Pte Ltd primary mission is to provide quality and reliable domestic helpers to meet your needs.
2015 TOP EXCELLENT AWARD

Job placement services for foreign maidsOur Services
Direct hire your own foreign maids
Placement of transfer maids
Training courses & Workshops
Training Care of Babies
Training in Care of Babies
Training in Care of Elderly or Disabled
Training in Cooking
Training Lesson in Spoken English
General Orientation for Employment as a Maid in Singapore
Home Leave Processing
Application of work permits
Renewal of passports and work permits
Embassy endorsement
Cancellation of work permits
Booking and Purchasing of air tickets
Purchasing of banker guarantee and insurance for maids
Repatriation of maids
Arrangement of medical check up for maids
Other foreign worker related services

Last updated on 19-08-2019.
Total hits: 122.