Welcome to AA Overseas Employment Centre!
With us, you can trust the best domestic helpers and caregivers for your household needs. Thousands of employers have been assisted and matched with domestic helpers and caregivers since we began, and many of them remain customers today. Our company specializes in the placement of Filipino, Indonesian, and Myanmar domestic helpers and caregivers. As a valued client, you get access to our full range of MDW services, including problem solving, application renewals, and travel arrangements during your MDW's home leave. These services are available for as long as you employ a MDW from us.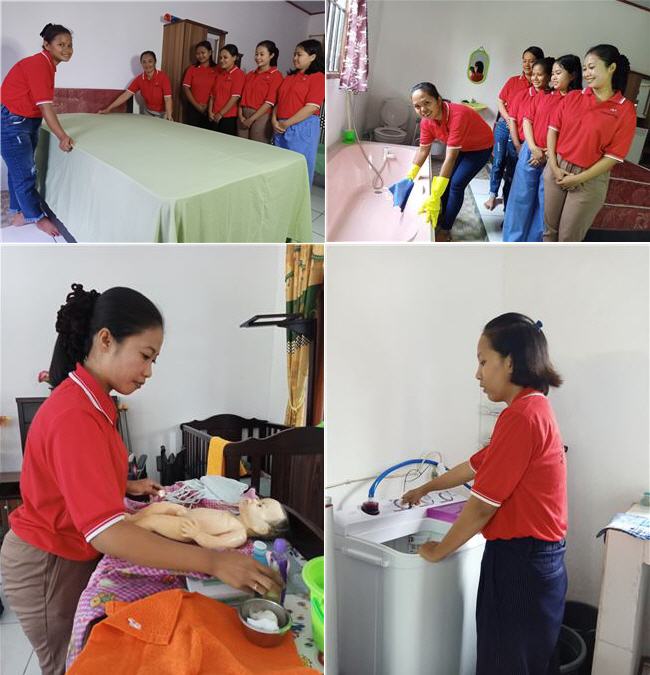 Our Philosophy
Over decades, we have assisted and matched domestic helpers and caregivers for thousands of employers and many of them remain as customers.
Building long-term relationship
Our commitment to developing long-term relationship is why over 90% of our clients are repeat customers. We are dedicated to serving you, and believe that honesty and transparency are the best policy towards building a long-lasting relationship that extends beyond the initial sale.
Value-added service
As our valued client, you enjoy access to our comprehensive range of Domestic Worker services, from problem solving to work permit applications and renewals to travel and documentary arrangements for your Domestic Worker's home leave. These services are available for as long as you employ a Domestic Worker from us. Each client has a dedicated service consultant and we believe in going the extra mile for both our employers and helpers.
Dedication You Can Trust
In striving to provide you with the best service level possible, we take pride as being the first Domestic Worker agency to be accredited CASE TRUST accredited for good business practices in the year 2005. These testaments indicate our strong commitment towards excellence in service standards.
"Exclusive" Candidates (MDWs)
We take the selection process and training very seriously. Working closely with our overseas partners in the Philippines, Indonesia and Myanmar our commitment to a highly selective hiring process has allowed us to deliver the largest pool of selection of "exclusive" foreign domestic workers among all employment agencies in Singapore. Unlike at other employment agencies where candidate files are shared among multiple competing agencies, at AA Overseas Employment Centre you will find "exclusive" candidates that you can't find anywhere else.
AA Overseas Training System
Proper and adequate training is vital to the success of the MDWs in having the necessary knowledge and skills that they need to perform on their jobs. In an attempt to ensure and maintain a high-quality standard of MDWs, we have partnered with quite extensive training centres in the Philippines, Indonesia and Myanmar that are licensed and accredited with the appropriate government authorities. On-site visitations and observations are welcomed upon request. We have the appropriate facilities and capabilities to provide strict and relevant training to our MDWs to ensure that they are not only qualified but are also the best candidates.
After interviews, the selected and qualified MDWs that come from the provinces are then transferred to the training centre for accelerated training. They are required to undergo 30 days of intensive orientation and preparation to receive certification by the qualified assessor or trainer.

Language proficiency course (basic English)
Classes are conducted with usage of learning aids such as individual earphone and microphone to interact directly with the trainer, moral education and orientation on foreign culture and custom etc.
Housekeeping
Hands-on housework using modern equipment such as usage of vacuum cleaner, washing machine, and related knowledge in maintaining household furniture and appliances etc.
Basic cooking class
Hand-on training on basic Singapore cooking and operations of kitchen equipment such as electrical kettle, stove, oven etc.
Caregiving for infant and toddler
Unlike others, we observe the most efficient and cost-effective way to train the MDWs in host countries rather than in Singapore. Besides, training in Singapore can prove to be too costly and come with some limitations. Constraints such as time, mental adjustment and adaptation for the new arrival MDWs could pose a great challenge for them to cope and learn optimally.
For those MDWs that require special skills training especially in looking after the elderly patients that require special care, we have already accredited with a licensed local provider such as Aaxonn Pte Ltd. which is an approved Caregiver Training Provider under Agency for Integrated Care (AIC).