Other Information
| | |
| --- | --- |
| Able to handle pork? | |
| Able to eat pork? | |
Employment Record
| From | To | Country | Main Duties | Remark |
| --- | --- | --- | --- | --- |
| 2015 | 2015 | Singapore | Take care ahma | 1 week only |
| 2015 | 2017 | Singapore | 7 people in HDB. Take care 2 children (4 and 2 years old), send them to school. Also take care ahma on wheelchair. | Finished 1 year and 9 months. Went home due to family reason |
| 2017 | 2017 | Singapore | Take care ahma | Finished 3 months |
| 2017 | 2019 | Singapore | Take care ahgong | Finished 2 year contract |
Maid Skills
| Areas of Work | Willingness | Experience | Evaluation |
| --- | --- | --- | --- |
| Care of infants/children | | | |
| Care of elderly | | | |
| Care of disabled | | | |
| General housework | | | |
| Cooking | | | |
(License No.: 18C9486)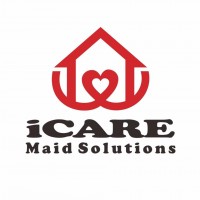 Address:
10 Anson Road, #27-15,,
International Plaza, Singapore 079903
Tel:
8776 5175
Email:
winnie@icaremaidsolutions.com

Contact Person:
Winnie
Handphone:
Whatsapp 8776 5175
Office Hour:
BY APPOINTMENT ONLY
---
We offer good record maids from Indonesia and Myanmar. Complete contract before. Good communication in either English or Mandarin. Experience with kids, elderly or cooking.
We provide home interview (for transfer helpers) and signing documents, FREE of charge. No need to worry about baby or elderly being unattended when you busy searching for a good helper.

Last updated on 11-02-2020.
Total hits: 865.