Other Information
| | |
| --- | --- |
| Able to handle pork? | |
| Able to eat pork? | |
Employment Record
| From | To | Country | Main Duties | Remark |
| --- | --- | --- | --- | --- |
| 2021 | 2022 | Singapore | Serve 3 adults + 1 elderly + 2 children (age 11 & 2) in HDB (3 bedrooms). Take care grandma (age 80. Has bladder cancer & holds 2 urine bags. Weak in walking) in all daily needs. Oversee children when employers are no at home. Do household work & cooking | 6 months. Elderly passed away. (Her employer can give GOOD REFERENCE) |
| 2020 | 2021 | Singapore | Serve 2 adult + 1 child (age 10) in Condo. Take care young child like prepare or buy meal, send & fetch him from school or classes. Do general household work, marketing and cooking | 1 year |
| 2020 | 2020 | Singapore | Serve 2 adults + 2 children in Condo (3 bedrooms). Take care young children (age 6 & 4) like prepare meals, prepare for school, shower and others. Do general household work and cooking | 3 month. |
| 2018 | 2020 | Singapore | Serve 1 adult + 1 elderly in HDB. Take care grandma (age 69, Mobile). Has a pet dog. Do general household work and cooking. After contract finished, grandma stay at his son's house. Helper transfers to grandma's son and continue the same job for 1 month | 2 years 1 month. Contract finished |
Maid Skills
| Areas of Work | Willingness | Experience | Evaluation |
| --- | --- | --- | --- |
| Care of infants/children | | 1 Year(s) | |
| Care of elderly | | 2 Year(s) | |
| Care of disabled | | | |
| General housework | | 3 Year(s) | |
| Cooking | | 3 Year(s) | |
Maid Introduction


She is able to cook Myanmar and Chinese food and is willing to learn more to cook new dishes.

She is willing to look after elderly (preferably grandma) only.

Currently she is on TRANSFER and can start to work IMMEDIATELY upon confirmation.
---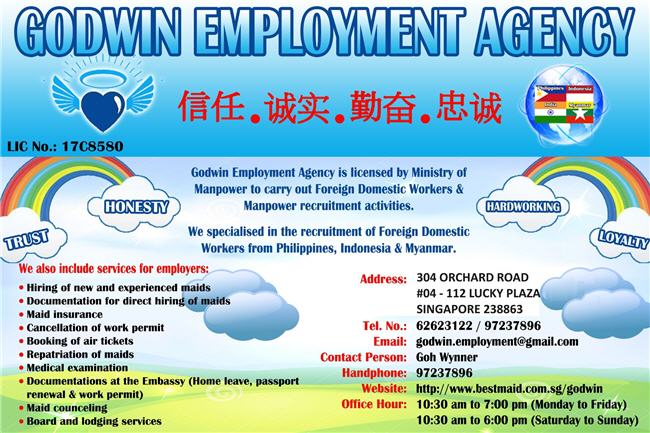 Last updated on 03-07-2022.
Total hits: 1242.