Other Information
| | |
| --- | --- |
| Able to handle pork? | |
| Able to eat pork? | |
Employment Record
| From | To | Country | Main Duties | Remark |
| --- | --- | --- | --- | --- |
| 2016 | 2018 | Singapore | she was looking after 9 and 3 year does all the housework and cooking | she worked for 2 year |
| 2015 | 2016 | Singapore | | she worked for 1 year |
| 2012 | 2013 | Singapore | | she worked for 7 month |
| 2019 | 2020 | Singapore | | she worked for 7 month |
Maid Skills
| Areas of Work | Willingness | Experience | Evaluation |
| --- | --- | --- | --- |
| Care of infants/children | | | |
| Care of elderly | | | |
| Care of disabled | | | |
| General housework | | | |
| Cooking | | | |
| Language Skill: tamil | | | |
Maid Introduction
2013 TO 2013 she worked for 1 month
2013 TO 2014 she worked for 2 month
2014 TO 2014 she worked for 6 month
2018 TO 2019 she worked for 1 month.
(License No.: 13C6638)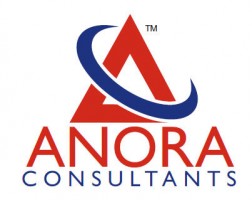 Address:
101 KITCHNER ROAD,
#02-31A JALAN BESAR PLAZA, Singapore 208511
Tel:
83540771
Fax:
-
Email:
consultantmaids@gmail.com

Contact Person:
Ms VAELES
Handphone:
8354 0771
Website:
https://www.anora.com.sg
Office Hour:
Monday to Friday 10AM TO 7PM
Saturday 10am TO 2PM
Sunday-Close
Call for Appointment
---
13C6638LICENSE NO.
PROVIDE SERVICES:
Recruiting and Deploying Foreign Domestic Workers from India& Sri Lanka Filipino Myanmar
Processing your Direct Hiring/ Renewal & Cancellation of Foreign Domestic workers.

Purchasing & Processing Insurance & Security Bond.

Airport Pick-Up & Repatriation of Your Foreign Domestic Workers.

Full Medical Check-Up & Bi-Annually Check-Up.

Air Ticket purchasing for your Arriving and/or Departing FDWs.

Lodging for your Foreign Domestic Worker while you are away on holiday.

Home Leave


Issuance and Cancellation of Work Permit.
We provide full service right to your doorstep at your convenienc
e!
WE DO HOME SERVICE

LICENSE NO: 13C6638 Contact Person:

MS VAELES TEL: 8354 0771


Last updated on 25-02-2021.
Total hits: 194.