Other Information
| | |
| --- | --- |
| Able to handle pork? | |
| Able to eat pork? | |
Employment Record
| From | To | Country | Main Duties | Remark |
| --- | --- | --- | --- | --- |
| 2010 | 2010 | Singapore | 2storey 4 bedroom and 3 bathroom. Mem sir and 2kids. Clean the house,cooking washing ironing | 20/04/2010-06/08/2010 cant called my,family |
| 2010 | 2010 | Singapore | Take care children (10,8,4yo) condomonium 3 bedroom and 2 bathroom. Mem sir and 3 children. Clean the housecooking washing ironing | 06/08/2010-02/09/2010 iam sleep in the kitchen |
| 2010 | 2011 | Singapore | Take care ahma stroke 78 yo. Hsdb 2 bathroom and 2 bedroom. Mem sir ahma and 2kids. Clean the house,cooking washing ironing | 02/09/2010-07/02/2011 ahma pass away |
| 2015 | 2017 | Singapore | Take care children (6,4,2yo) hsdb 3bedroom and 2bathroom. Mem sir and 3kids. Clean the house cooking washing ironing | 09/04/2015-10/03/2017 finish |
Maid Skills
| Areas of Work | Willingness | Experience | Evaluation |
| --- | --- | --- | --- |
| Care of infants/children | | | |
| Care of elderly | | | |
| Care of disabled | | | |
| General housework | | | |
| Cooking | | | |
Maid Introduction
5. 15/10/2017-02/01/2018 indian employer. Hsdb3 bedroom and 2 bathroom. Mem sir and 2 kids
6. 15/03/2018-14/08/2019 indian employer. Hsdb 3 bedroom and 2 bathroom. Mem sir ahma and big children
7. 14/08/2019-16/02/2020 indian employer. Mem sir and 2 kids.
(License No.: 19C9713)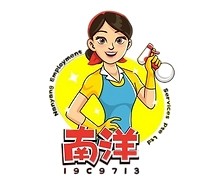 Address:
170 Upper Bukit Timah Road,
#03-13 Bukit Timah Shopping Centre, Singapore 588179
Tel:
64677996
Email:
indonbio.ipa@gmail.com

Contact Person:
Jess Lee / Cindy Lau
Handphone:
92358366
Office Hour:
Monday to Saturday: 11AM to 8PM
Saturday,Sunday & PH 11AM to 6PM
---
We absorbed SHN fee for our customer.
Dear Employers,

Our bio-data is ready to view.
Our company's mobile app. We have Filipino/ Indonesian helpers ready to interview with employers.

Last updated on 21-01-2021.
Total hits: 59.