Other Information
| | |
| --- | --- |
| Able to handle pork? | |
| Able to eat pork? | |
Employment Record
| From | To | Country | Main Duties | Remark |
| --- | --- | --- | --- | --- |
| 2017 | 2019 | Singapore | Looking after 93 yrs old Grandma's daily care & activities (full assistance) | Completed 2 years of contract |
| 2015 | 2017 | Singapore | Looking after 92 years old Grandma's daily care & activities, simple housework and simple cooking only for Grandma | Completed 2 years of contract |
| 2014 | 2015 | Singapore | Looking after terminally ill Grandma (cannot breathe by herself need to rely on oxygen treatment) simple housework and simple cooking | Grandma passed on after 7 months |
| 2014 | 2014 | Singapore | Handling of daily housework, assisting her Mdm to do daily Malay cooking for family of 5 | Employer never pay her salary always holding her money and not enough food provided |
Maid Skills
| Areas of Work | Willingness | Experience | Evaluation |
| --- | --- | --- | --- |
| Care of infants/children | | | |
| Care of elderly | | 5 Year(s) | |
| Care of disabled | | 5 Year(s) | |
| General housework | | 5 Year(s) | |
| Cooking | | 5 Year(s) | |
| Language Skill: Spoken English 7/10 | | 5 Year(s) | |
Maid Introduction

She has 5 years of good working experience in S'pore mainly for old age Grandma care. She is good in taking care of old age, weak, mobile and semi-mobile Grandma's daily activities. She does
simple daily housework and very simple cooking for old folk.
She has a good attitude, humble and a loving heart towards old folk.
She is currently in Indonesia seeking for a job to work in S'pore
again.
(License No.: 19C9714)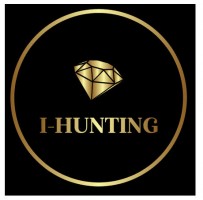 Address:
27 West Coast Highway,
# 02-22 (GH28), Singapore 117867
Tel:
+6590840115 (Mon-Fri 1030am to 5pm)
Email:
taz@ihunting.org

Contact Person:
Taz Guo
Website:
http://ihunting.org/
Office Hour:
Monday to Friday: 1030AM to 5PM (By appointment)
---
I-HUNTING was founded by Agent Taz Guo with a decade of proven track record in this industry.

95% of our recruitment, they work out well for at least 2 to 4 years of contract within 1 household
.
We
focus on direct recruitment of
Ex-Singapore
Indonesian
helpers completed contract & long service helpers
they are
back home for a
short break and
also helpers on
direct
transfer to a new family in Singapore.
Our objectives
, Low Placement Fees & Low Upfront
charged to Employer & the Helper.
Our candidates,
they are competent in handling daily
household chores (Singapore standard), handling of pork,
daily local cooking, marketing, taking care of baby, child & elderly's daily activities.
Our beliefs
, "Fair Employment" we only provide to Employer the right fit
and based on mutual agreement f
or acceptance of the JD.
We welcome,
Employer believing in helpers are humans too.
Having a proper day off, have a balance work life in Singapore
and usage of mobile phone so as to
stay connected with their families.
Drop us an email at
taz@ihunting.org
for your personal
domestic needs. We will try our best to match for you t
he
RIGHT HELPER
!

Last updated on 22-02-2021.
Total hits: 75.