Other Information
| | |
| --- | --- |
| Able to handle pork? | |
| Able to eat pork? | |
Employment Record
| From | To | Country | Main Duties | Remark |
| --- | --- | --- | --- | --- |
| 2022 | 2022 | Singapore | Serve 2 adults in Condo. Do all general household work, marketing and cooking | 6 months |
| 2018 | 2022 | Singapore | Serve 1 adult + 2 elderly in HDB. Take care grandpa (age 95. wheelchair bound) like wheelchair transfer, shower aid, toilet aid, wheelchair him outside. Take care grandma (age 64. mobile) in all daily needs. Do all general household work and cooking. | 4 years. Contract with extension finished |
| 2014 | 2015 | Singapore | Serve 2 adults + 1 elderly in HDB. Take care grandma (age 98. Bedridden. dementia) like body cleaning, change diaper, feeding meal & medicine. Do all general household work and cooking. | 1.5 years. Grandma passed away |
Maid Skills
| Areas of Work | Willingness | Experience | Evaluation |
| --- | --- | --- | --- |
| Care of infants/children | | | |
| Care of elderly | | 5.5 Year(s) | |
| Care of disabled | | 5.5 Year(s) | |
| General housework | | 5.5 Year(s) | |
| Cooking | | 5.5 Year(s) | |
Maid Introduction


She is able to cook Myanmar and Chinese food. She can speak Fair English and Simple Mandarin. She is dog lover and can take care pet dog for new employer

Currently she is on TRANSFER and can start work IMMEDIATELY upon confirmation.
---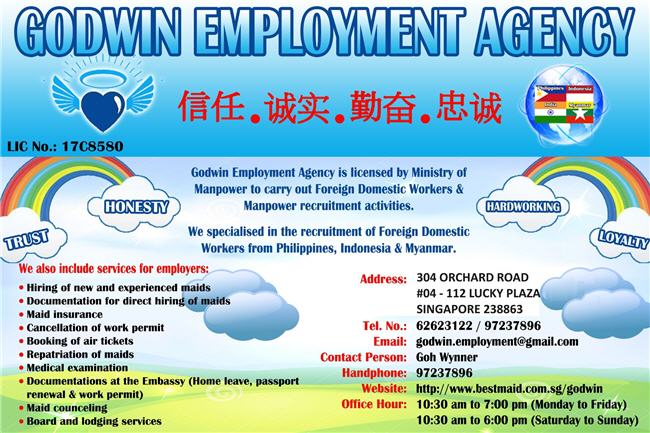 Last updated on 31-01-2023.
Total hits: 106.