Other Information
| | |
| --- | --- |
| Able to handle pork? | |
| Able to eat pork? | |
Employment Record
| From | To | Country | Main Duties | Remark |
| --- | --- | --- | --- | --- |
| 2014 | 2014 | Singapore | GENERAL HOUSEWORK,COOKING & TAKE CARE CHILDREN 4, 6, AND 8 YEARS OLD | EMPLOYER ABUSE 13/02/2014-28/06/2014 |
| 2014 | 2016 | Singapore | GENERAL HOUSEWORK & COOKING | CONDO 28/6/2014-20/05/2016 |
| 2016 | 2022 | Singapore | GENERAL HOUSEWORK,COOKING & TAKE CARE 2 CATS AND TAKE CARE CHILDREN 6 , 12 YEARS OLD | 20/05/2016-24/08/2022 |
| 2022 | 2022 | Singapore | GENERAL HOUSEWORK,COOKING & ELDERLY CARE AH MA 69 YEARS OLD MOBILE | 20/09/2022-23/11/2022 |
Maid Skills
| Areas of Work | Willingness | Experience | Evaluation |
| --- | --- | --- | --- |
| Care of infants/children | | | |
| Care of elderly | | | |
| Care of disabled | | | |
| General housework | | | |
| Cooking | | | |
| Language Skill: ENGLISH | | | |
Maid Introduction
!!! TRASNFER FDW!!!

Sugianti is a Transfer Indonesian helper.

Has worked in Singapore for about 8 years 8 months as a housemaid.

Able to handle household chores.

Able to cook Indonesian & Chinese dishes.
Keen to learn more local dishes.

Willing to learn new dishes.

Has experience looking after elderly.
Has experience looking after employer children

Able to look after elderly
Able to look after children.

WhatsApp & Telephone interviews are available.

Please WhatsApp + for interview.

https://www. com/Jayamaids/

http://www. jayamaids. com.
(License No.: 06C5528 / 10C4528)
---
100% Indonesian maids specialist in Singapore, with over 18 years of experience as a recruiter and supplier.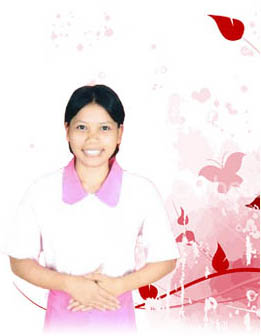 Having supply to over 20 agencies in Singapore, over 30,000 satisfied customers, we understand the requirement of our customer needs and provide them with the right candidates. Having our own recruitment and training centers in Central Java (Cilacap) to ensure our domestic helpers be able to adapt to our society in the shortest period of time.
Therefore all our domestic helpers are specially selected, trained and have adequate skill to deliver domestic services to their employers.
We have our own Recruiting and Training Centers are based in Central Java to ensure our domestic helpers will be able to adapt to our society as fast as possible! Because we understand that having a
good maid and family
is uppermost on your mind, that is why our specially designed training ensure that you can have the best at home!
We understand you also need the human touch and understanding. That is why our consultation and counselling provides the guidance's to meets your objectives. Throughout the contract, our counselors are there to take the unpleasant load off you.

We provide the following Services


Recruitment of Indonesian maids


Work permit application for maids


Purchase of Banker's Guarantee & insurance for maids


Direct hiring


Home leave processing


Renewal of passport & work permit


Free cancellation of work permit


Arrangement of air ticket



Last updated on 29-11-2022.
Total hits: 94.