Other Information
| | |
| --- | --- |
| Able to handle pork? | |
| Able to eat pork? | |
| Willing to work on off-days with compensation? | |
| Number of off-days per month: | 4 (day/month) |
| Able to care dog/cat? | |
| Able to do simple sewing? | |
| Able to do gardening work? | |
| Willing to wash car? | |
Employment Record
| From | To | Country | Main Duties | Remark |
| --- | --- | --- | --- | --- |
| | | Singapore | WORKED IN A LANDED PROPERTY, LOOKED AFTER 2 KIDS, 3 YEARS OLD AND 7 MONTHS OLD, DOES THE HOUSEHOLD CHORES, LAUNDRY, COOKING ETC | FINISHED CONTRACT |
| | | Singapore | WORKED IN A CONDO, LOOKED AFTER 3 KIDS, 9, 7 AND 2 YEARS OLD, DOES THE GENERAL HOUSEHOLD CHORES, LAUNDRY AND COOKING | MAY 1999 TO DEC 2000- FINISHED CONTRACT |
| 2001 | 2014 | Singapore | WORKED IN A CONDO, DOES ALL THE HOUSEHOLD CHORES, WORKED AS A PERSONAL ASSISTANT | EMPLOYER LEFT FOR HONGKONG |
| 2015 | 2019 | Singapore | WORKED IN AN APARTMENT, LOOKED AFTER 1 YEAR OLD AND ANOTHER NEWBORN AFTER 2 YEARS, DOES THE HOUSE, COOKING AND LOOKED AFTER 2 DOGS | FINISHED CONTRACT |
Maid Skills
| Areas of Work | Willingness | Experience | Evaluation | Comments |
| --- | --- | --- | --- | --- |
| Care of infants/children | | 10 Year(s) | | She is very capable in looking after newborn and children. |
| Care of elderly | | | | |
| Care of disabled | | | | |
| General housework | | 25 Year(s) | | She is matured and trustworthy type of worker. She works independently. |
| Cooking | | 25 Year(s) | | She cooks very well. She can cook variety of dishes and she is able to follow recipe book. |
| Language Skill: ENGLISH AND TAGALOG | | more than | | She speaks very good English. |
| Other Skill: DOG AND CAT MINDING | | 20 Year(s) | | She is very good in looking after dog and cat. |
(License No.: 98C2940)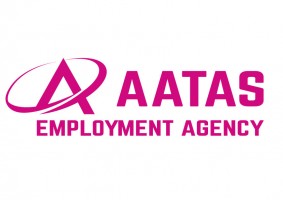 Address:
545 Orchard Road,Next to Hilton Hotel,
#06-14 Far East Shopping Centre, Singapore 238882
Tel:
6737-8681 / 6737-8089 / 6737-3762
Fax:
6838-0658
Email:
aatas@aatas.com.sg

Contact Person:
Bingle or Lina
Handphone:
67378681 / 67378089
Website:
www.aatas.com.sg
Office Hour:
10:00am to 7:00pm MONDAY TO FRIDAY
SUNDAYS 10:00 AM TO 4:00 PM.
CLOSED ON SATURDAYS AND PUBLIC HOLIDAYS.
---
AATAS Employment Agency provides you with all your requirements in Human Resource Placement, be it Local, Foreign or Domestic workers. We are a company which has been established for the past 20 years, providing suitable applicants for our clients fundamental requirements. Our main focus is to be up-to-date with the modern industry while maintaining the core aspects.
OUR SERVICES:
1) Foreign Domestic helpers (Filipino,Indonesian,Myanmar)
1:1 Transfer Helpers (we can arrange for personal interviews into your home or in our office)
2) New Helpers from Overseas (Personal interviewed by Aatas Staff in Philippines)
3)Passports Renewal/Work Permit Renewal/Home leave.Embassy Documents
4) Professional Job Placement ( F & B/Nurses / Care givers
5) Local Part time/Confinement Nannies / Baby Sitters
6) Booking of Your Maid's Air tickets
7) Employment / S Passes Application
8)Arranging for your Worker's Personal Interviews
9) Arranging for your Worker's Repatriation
10) Placing an immediate Transfer maids

Last updated on 15-11-2019.
Total hits: 430.