Other Information
| | |
| --- | --- |
| Able to handle pork? | |
| Able to eat pork? | |
Employment Record
| From | To | Country | Main Duties | Remark |
| --- | --- | --- | --- | --- |
| 2017 | 2020 | Kuwait | take care of 4 children age 5,8 and 18 and 24 years old,stay in a residential house,plus general housework, and cooking | She completed the contract for 2 years and extended for a year, so she worked for 3 years in total |
| 2015 | 2016 | Singapore | Work in a condo apartment took care of 3 children age of,5,8 and 11yrs old, and all the household choirs, like cooking, washing clothes, ironing, and marketing | Employer 1--04/072015-07/01/2016 7months employer told Jessa to discipline the kids but Employer's c |
| 2015 | 2016 | Singapore | Employer 2 07/01/2016 work for 5 months, she worked in HDB apartment too care of 2 children ages 5yrs old and 6yrs old, plus all the housework and cooking | WORK FROM JULY 2015 UP TO JANUARY 2016, Employer left for good to Australia. |
| 2016 | 2016 | Singapore | Employer 3 13/06/2016 Work for a Chinese family, serve for 4 people in the house, her main duties were to take care of granny who had high blood and diabetic, heart problem ages 65 years. her other duties were all the housework and cooking.. | Granny passed away after a month working for them she decided to go back and work in another country |
Maid Skills
| Areas of Work | Willingness | Experience | Evaluation | Comments |
| --- | --- | --- | --- | --- |
| Care of infants/children | | 5 Year(s) | | has experienced in taking care of children in Singapore and in Kuwait ages from 5 years and above |
| Care of elderly | | 1 MONTH | | took care of 65 years old granny who has high blood and diabetic in Singapore |
| Care of disabled | | 1 month | | took care of 65 years old granny who has high blood and diabetic in Singapore |
| General housework | | 5 Year(s) | | Has good experienced in house work in Kuwait and in Singapore |
| Cooking | | 5 Year(s) | | She is confident in cooking Arabic and Filipino dishes, can follow recipe books |
| Language Skill: ENGLISH AND TAGALOG | | 12 Year(s) | | Speaks good English |
| Other Skill: CLEANING | | 5 Year(s) | | She likes cleaning |
Maid Introduction

has a pleasant personality and has a good attitude. she is going back to the Philippines soon, so she wanted to try her luck again to work in Singapore. She is now looking for a new employer in Singapore because in 2 weeks she is going back to the Philippines and she does not want to stay in the Philippines without any job. employer returns her to the agency for a transfer.

Employer 3: 13/06/2016 -23/07/2016 work for a month. her other duties were all the housework and cooking.
2013 to 2015 has to work in a restaurant in the Philippines, her duties are cooking, cashier, cleaning and serving customers. In July 2015, she was deployed to work here in Singapore to work as a domestic helper.

She is suitable for cooking n general housework or the elderly.
mature and sensible
pls call 67378681 or message me at 82463140 ( Lina R1102188) Aatas agency.
(License No.: 98C2940)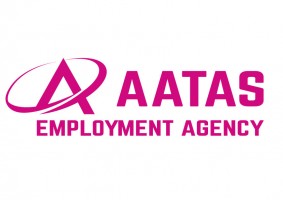 Address:
545 Orchard Road,Next to Hilton Hotel,
#06-14 Far East Shopping Centre, Singapore 238882
Tel:
6737 8681
Email:
aatas@aatas.com.sg

Contact Person:
Bing /Lina/ Jane / Siow Qi
Handphone:
9371 5033 /8246 3140/ 9715 8867 / 8756 0732 /
Website:
www.aatas.com.sg
Office Hour:
Monday-Friday : 10:00am to 7:00pm
Saturdays : Closed
Sundays : 10:00am to 4:00pm
Closed on Public Holidays
---
Office : 6737 8681

Bing / Jane / Siow Qi
9371 5033 / 9715 8867 / 8756 0732 / 8246 3140 /
AATAS Employment Agency provides you with all your requirements in Human Resource Placement, be it Local, Foreign or Domestic workers. We are a company which has been established for the past 20 years, providing suitable applicants for our clients fundamental requirements. Our main focus is to be up-to-date with the modern industry while maintaining the core aspects.
OUR SERVICES:
1) Foreign Domestic helpers (Filipino,Indonesian,Myanmar)
1:1 Transfer Helpers (we can arrange for personal interviews into your home or in our office)
2) New Helpers from Overseas (Personal interviewed by Aatas Staff in Philippines)
3)Passports Renewal/Work Permit Renewal/Home leave.Embassy Documents

Last updated on 08-04-2021.
Total hits: 1099.