Other Information
| | |
| --- | --- |
| Able to handle pork? | |
| Able to eat pork? | |
Employment Record
| From | To | Country | Main Duties | Remark |
| --- | --- | --- | --- | --- |
| 2013 | 2015 | Singapore | General household chores and baby sitting w newborn baby | Residential Type : HDB 3 bedroom - Punggol ROL :Finished contract |
| 2015 | 2016 | Singapore | General household chores and baby sitting w newborn and 6month old | Residential Type : Landed ROL :They went back to Japan for good |
| 2016 | 2017 | Singapore | General household chores and baby sitting 1 year and 4 months and 9 months | They will hire their Indian nationality as her salary is lower than me |
| 2017 | 2018 | Singapore | General household chores, taking care kids age 6 & 8 yo worked w them 8 months now,cooking & baking | Residential Type : Landed 5 bedroom- Pasir Panjang HIll ROL: Employer relocate |
Maid Skills
| Areas of Work | Willingness | Experience | Evaluation | Comments |
| --- | --- | --- | --- | --- |
| Care of infants/children | | 6 years | | Handled NEWBORN baby , I know how to feed using milk bottle,burping after, know how to bathe , play, know how to cook baby foods base on the age, know to to train the baby ( all around) I can handle independently |
| Care of elderly | | | | |
| Care of disabled | | | | |
| General housework | | 6 yrs | | General household chores, Taking care the baby to kids to grown up, Cooking, Baking, Sewing, Doing some art with the kids, doing groceries,washing cars,and taking care the Dogs ( any breed) |
| Cooking | | 6 yrs | | Able to cook some Indian but I need to follow the recipe if Employer requested, Filipino, some Japanese & some Korean and basic Chinese foods, Western foods are more keen for learning and improve my cooking and baking skills if given me a chance |
| Language Skill: English, Tagalog, | | 6 yrs | | I humbly say I can communicate in good English communication |
| Other Skill: Baking & Cooking, swimming | | 10 yrs | | Know how to swim above my height, I love baking pastry , & cookies coz before I became as a FDW I already worked in the Philippines Bakery |
Maid Introduction
doing groceries/ marketing, Cooking Asian, Western & their native dishes, also I do bake Bread and some cookies. I've been working in Singapore nearly 6 years and through out my experienced, I have knew and met different kinds of people, attitude, culture and especially I learned on their ways on how they handled and discipline their kids. Able to cook some Indian but I need to follow the recipe if Employer requested, Filipino, some Japanese & some Korean and basic Chinese foods, Western foods are more keen for learning and improve my cooking and baking skills if given me a chance I can bake bread and pastries. Grill meat & poultry.

I can take good care of Dog or Cat ( Pets) as well.

I can transfer by anytime this Jan 2021.
***************************************************************
Employment History
Results Found : 5 Employer Period of Employment Industry
Start Date End Date
Employer 5 22/05/2018 - Present -Brazilian Family
Employer 4 25/09/2017 22/05/2018- French Family
Employer 3 30/06/2016 25/09/2017- Indian Filipino WIfe family
Employer 2 04/04/2016 30/06/2016-Japanese France Family
Employer 1 28/04/2014 04/04/2016-Filipino Family.
(License No.: 17C8771)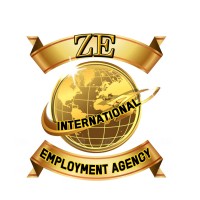 Address:
53 CAIRNHILL ROAD,CAIRNHILL PLAZA,
Singapore 229664
Tel:
86001587
Email:
inquiry@zeintlemp.com

Contact Person:
ZE
Handphone:
86001587
Website:
http://www.zeintlempl.com/
Office Hour:
Monday to Friday -9:00 am -6:00 pm
Saturday &Sunday - Due to Covid-19- only Phone/Video Interview /Face to face Interview
Email : inquiry@zeintlemp.com( Ze)
Even From 1st of April onwards- Work from Home- waiting from Govt further advise - Hope your kind understanding
---
Ze International - ensures a premium/high quality services from start to finish.
Transfer Helpers
ZE IEA - FEES
ZE IEA Service Agency fee
MOM application $35
MOM Work permit Issuance $35
Insurance of your choice w no Waiver of Indemnity
26 months 14 months
If with Waiver of Indeminity : Optional @53.50
Transfer FDW Placement fee (1 month of their salary )
*********************************************************
NO New/Ex Singapore deployment
******************************************************
What are the changes to the FDW levy framework?
https://www.mom.gov.sg/~/media/mom/documents/budget2018/faqs-on-fdw-levy-framework-changes.pdf?la=en
Foreign domestic worker levy
https://www.mom.gov.sg/passes-and-permits/work-permit-for-foreign-domestic-worker/foreign-domestic-worker-levy
Transfer an FDW to a new employer through an employment agency ( Please read if you want to cancel your present FDW transfer to EA )
https://www.mom.gov.sg/passes-and-permits/work-permit-for-foreign-domestic-worker/transfer-to-new-employer-through-ea
-------------------------------------------------------------------
For First time Employer- please click this link below
https://www.mom.gov.sg/passes-and-permits/work-permit-for-foreign-domestic-worker/eligibility-and-requirements/employers-orientation-programme-eop

Last updated on 26-01-2021.
Total hits: 2124.