Other Information
| | |
| --- | --- |
| Able to handle pork? | |
| Able to eat pork? | |
Employment Record
| From | To | Country | Main Duties | Remark |
| --- | --- | --- | --- | --- |
| 2006 | 2007 | Philippines | Worked in a small landed household (4 bedrooms) looking after a 4 year old boy. She did all the household cleaning, cooking, laundry, ironing, and takes care of the toddler. | Finished 1 year contract |
| 2019 | 2019 | Singapore | Worked in a condo, serving for elderly couple, she does all the household chores, laundry and cooking. | She requested to go back because she has problem with her family. |
Maid Skills
| Areas of Work | Willingness | Experience | Evaluation | Comments |
| --- | --- | --- | --- | --- |
| Care of infants/children | | 5 Year(s) | | She is confident and has good experience with her 2 Newborn babies, she cared for them from Newborn till they were 4yr & 5 yrs old. She also looked after her employer's 4yr old who was bottle fed at the time. |
| Care of elderly | | | | |
| Care of disabled | | 6 mos | | Rocel has experienced in taking care of invalid for 6 months in Singapore. she took care of her previous employer ( male) |
| General housework | | 5 Year(s) | | She has experience doing household cleaning when she worked in the city for 1 year. She can hand wash or machine wash laundry, can iron uniforms or office clothes, etc. |
| Cooking | | 5 Year(s) | | Confident in cooking mainly Filipino dishes, like grilled meat or fish dishes. Fried fish, soup based dishes. Fried Vegetables, etc. She is very willing to learn new dishes and can also follow recipes as well. |
| Language Skill: English | | 5 Year(s) | | Speaks and understands English quite well. Conversed clearly during interview. |
Maid Introduction
5years.

She has experience working as a helper in the Philippines.
From to , she worked with a Filipino family in a small landed household (4 bedrooms) looking after a 4-year-old boy who was bottle-fed at the time. She did all the household cleaning, cooking, laundry, ironing, etc.
She finished the 1-year contract.
While she stayed home to take care of her newborn children she also did all the household cleaning & cooking.
When she was working in the city she also looked after her employer's 4yr old boy who was bottle-fed at the time.
Confident in cooking mainly Filipino dishes, like grilled meat or fish dishes. Fried fish, soup-based dishes. Fried Vegetables, etc. She is very willing to learn new dishes and can also follow recipes as well.
She speaks and understands English quite well. Conversed clearly during the interview.

She had worked here in Singapore before for a Chinese family staying in a private apartment. Her main job was to make sure that she cleans the house thoroughly. She cooks very well and she plans the whole week menu. She was the one who will go to the supermarket or wet market for their weekly supply. She also washed the clothes, bedsheets, towel, etc and iron them once they are dry. She had encountered some issues with her family that she really need to go back urgently. Her previous employer will be able to speak for reference if required.

Please email or call us to enquire or arrange for an interview.

aatas@aatas. com. sg / or message me at / through WA.
(License No.: 98C2940)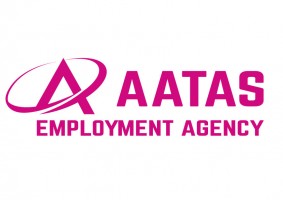 Address:
545 Orchard Road,Next to Hilton Hotel,
#06-14 Far East Shopping Centre, Singapore 238882
Tel:
6737 8681
Contact Person:
Bing / Lina
Handphone:
9371 5033 / 8246 3140 / 91392292/ 67378681
Office Hour:
Monday-Friday : 10:00am to 7:00pm
Saturdays : Closed
Sundays : 10:00am to 4:00pm
Closed on Public Holidays
---
Office : 6737 8681

Bing / Lina
9371 5033 / 8246 3140
AATAS Employment Agency provides you with all your requirements in Human Resource Placement, be it Local, Foreign, or Domestic workers. We are a company established for more than 23 years, providing suitable applicants for our clients fundamental requirements. Our main focus is to be up-to-date with the modern industry while maintaining the core aspects.
OUR SERVICES:
1) Foreign Domestic helpers (Filipino,Indonesian,Myanmar)
1:1 Transfer Helpers (we can arrange for personal interviews into your home or in our office)
2) New Helpers from Overseas (Personal interviewed by Aatas Staff in Philippines)
3)Passports Renewal/Work Permit Renewal/Home leave.Embassy Documents

Last updated on 16-01-2022.
Total hits: 1884.