Other Information
| | |
| --- | --- |
| Able to handle pork? | |
| Able to eat pork? | |
Employment Record
| From | To | Country | Main Duties | Remark |
| --- | --- | --- | --- | --- |
| 2008 | 2010 | Singapore | General household chores,Cooking Chinese foods, Ironing, Laundry,serving 4 pax members coz children already 22yo& 21 yo | Residential Type : HDB- 3bdrm-Hougang ROL: Finished Contract 2 yrs |
| 2015 | 2015 | Singapore | General household chores,Cooking Chinese foods, Ironing, Laundry,serving 3 pax members with 2 YO baby | Residential Type : Condo 3bdrm- Whampoa ROL: Mother decided to transfer me |
| 2015 | 2015 | Singapore | General household chores,Cooking Chinese foods, Ironing, Laundry,Taking care the Ahma age 62YO but when I worked w them for 1 month then she passed away and they transferred me to her Brother name | Residential Type : Condo 3bdrm- Katong ROL: Employer passed away |
| 2015 | 2016 | Singapore | General household chores,Cooking Chinese foods, Ironing, Laundry, doing groceries to supermarkets & wet markets Serving 6 PAX family members (4 children all grown -up) ,Taking care the DOG ( LABRADOR) | Residential Type : LANDED 5 STOREY w Basement-Bedok ROL: To many of them w Huge house working alone |
Maid Skills
| Areas of Work | Willingness | Experience | Evaluation | Comments |
| --- | --- | --- | --- | --- |
| Care of infants/children | | 1year & 5m | | I had experienced NEWBORN for 4.5 months and kid age 2YO for 2 months old. I know how to change diapers,for bathing the nanny showed me on how to bathe the baby hence, I can take good care the baby from NEWBORN & ABOVE as I am the mother too |
| Care of elderly | | 4YEARS | | Experienced looking after Elderly the 2nd Employer for 1 month age 62YO( AHMA) then Passed away, and current Employer 82YO(AHMA)-Wheelchairbound Passed away on Feb , changing diapers, bathing , feeding |
| Care of disabled | | 4years | | The 82YO, feeding thru tube via her nose , wheelchair bound |
| General housework | | 11years | | General household chores, Taking care the baby from 2 YRS old , Looking after the Dog ( Labrador & Poodle) Washing care, Cooking Chinese, Ironing, Laundry , Taking care the ELDERLY |
| Cooking | | 11 Years | | I can cook Chinese foods like any Curries ( Meat/Fish),Fried veggies, Dry cucumber w Sotong soup, Wintermelon soups, Lotus w Peanut soups, Black bean soups, Bak Kuteh soups, ABC, watercress soups, Herbal soups, & many more, Spaghetti,Macaroni soups,Noodle |
| Language Skill: English, Tagalog | | 11years | | I have good understanding in English communication skills includes Oral, Written |
| Other Skill: Basic Baking, Bicycle | | 4 Years | | Macaroni Chicken mozzarella only that I know but I am keen to learn more , I know how to ride bicycle |
Maid Introduction

*************************************************************************
31/05/2020 Present ------------- Chinese/Vietnamese Family
General household chores, Cooking, Doing groceries, wet market & NTUC ,Taking care the Newborn sometimes w nanny like changing diapers, feeding milk, changing clothes, (sterilize baby bottles). I can work Big houses up to 3 storey as long as not more than 4 pax family members , I can work independently with less supervision.

I want to work with Employer who give me a time to familiarized their house esp those Landed/Bigger house . I am a fast learner and always willing to learn as I am patient person. I can work w another helper w no issues. I can take good care dog ( Labrador) & small Dog Poodle .

As for the Baby- I do have Experienced taking care the NEWBORN for 4. 5 months only in my present Employer

Please contact my agency @Ze 86001587 for my phone/Video interview.
(License No.: 17C8771)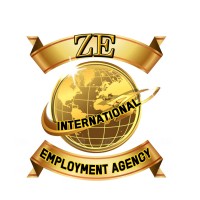 Address:
11 Floor, Wisma Atria ,
435 Orchard Road,Singapore 238877, Singapore 238877
Tel:
(ZE) 86001587
Email:
inquiry@zeintlemp.com

Contact Person:
ZE
Handphone:
86001587
Website:
http://www.zeintlempl.com/
Office Hour:
Monday to Friday -9:00 am -6:00 pm
Saturday &Sunday - Due to Covid-19- only Phone/Video Interview
Email : inquiry@zeintlemp.com( Ze)
Even From 1st of June onwards- No Interview in the office - waiting fr Govt further advise - Hope your kind understanding
---
Ze International - ensures a premium/high quality services from start to finish.

Last updated on 18-10-2020.
Total hits: 495.