Other Information
| | |
| --- | --- |
| Able to handle pork? | |
| Able to eat pork? | |
Employment Record
| From | To | Country | Main Duties | Remark |
| --- | --- | --- | --- | --- |
| 2018 | 2019 | Singapore | General household chores, Cooking, taking care the kids 2YO, & 10YO,Carwash, doing groceries, and teach the kids | Residential Type: HDB 3bdrm- Punggol ROL: My Employer keep on using Burglar words that I can't tak |
| 2019 | 2020 | Singapore | Cleaning the 15 room daily , & assisting the guest. | ROL: NO more jobs for us ( FW)) |
Maid Skills
| Areas of Work | Willingness | Experience | Evaluation | Comments |
| --- | --- | --- | --- | --- |
| Care of infants/children | | 9 months | | Experienced with 2YO & 10YO,with my first Employer, feeding, cooking for them, play with them and sometimes I became the teacher |
| Care of elderly | | 2 Years | | Experienced in Elderly age 71YO ( Ahma) & 94 Ahkong, they are still mobile. I have assisted to bring to clinic, Bathing, sometimes I do massage with the Ahma |
| Care of disabled | | | | |
| General housework | | 2Yrs & 9Mo | | General household chores, Cooking Basic recipe, Car wash, doing marketing, Taking care the kids age 2YO & 10YO. |
| Cooking | | 2Yrs & 9Mo | | I can cook Simple Chinese , Filipino foods,and Simple Pasta, Spaghetti, Carbonara, Soups, Stir veggies, fried Chicken, Fried Fish |
| Language Skill: English & Tagalog,Basic Mandar | | 2Yrs & 9Mo | | I can speak good English and basic Mandarin as I lived in Taiwan for 2 years |
| Other Skill: Swimming , Bicycle | | 1 year | | I am not afraid to go to swimming pool as long as the water level below my shoulder and I know how to ride bicycle |
Maid Introduction
am fast learner, always willing to learn. I have positive attitude and independent.

My present job - working at WESTIN HOTEL - for 6months doing cleaning the room at least 12-15 /day. however because of our current situation, there are no more guest, Tourist coming in.

I am currently looking for new Employer and my Employer allows me to look for an Employer as a helper. Please contact my agency @ZE 86001587 for my face, phone and face to face interview .
(License No.: 17C8771)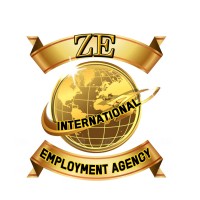 Address:
150 ORCHARD ROAD, ORCHARD PLAZA,
# 08-12, Singapore 238841
Tel:
(ZE) 86001587
Email:
inquiry@zeintlemp.com

Contact Person:
ZE
Handphone:
86001587
Website:
http://www.zeintlempl.com/
Office Hour:
Monday to Friday -9:00 am -6:00 pm
Saturday &Sunday - Due to Covid-19- only Phone/Video Interview
Email : inquiry@zeintlemp.com( Ze)
Even From 1st of June onwards- No Interview in the office if feasible - Hope your kind understanding
---
Ze International - ensures a premium/high quality services from start to finish.

Last updated on 14-04-2020.
Total hits: 205.