Other Information
| | |
| --- | --- |
| Able to handle pork? | |
| Able to eat pork? | |
Employment Record
| From | To | Country | Main Duties | Remark |
| --- | --- | --- | --- | --- |
| 2018 | 2020 | Singapore | working in HDB apartment, serving for 4 people, a couple who are both working and 3 children, housework and cooking chinese cuisine and Filipino dishes as well coz her employer likes Filipino Food as well. She do grocery also for the family and was given b | completing a contract in Dec 2020 but she is not renewing |
| 2020 | 2021 | Singapore | Working in A Chinese family of China descent living in 4 room flat with 4 adults and a 2 year old toddler. Looking after with an elderly aged 63 years old who is very good to her. She mainly do household chores, doing laundry, cooking and marketing. Prepar | The place is not conducive like there is not enoug food for her, not treated fairly in terms of alwa |
| 2021 | 2022 | Singapore | Employer 3 08/08/2021 up to date 2022 July She IS working for an Indian Family of 4 aged 11 & 16 years old children and 2 adults. She does all-round household chores specializing in Indian dishes and her employer enjoys all her cooking like handmade Cha | She has been with her current employer for 11 months now and employer is going overseas and might no |
Maid Skills
| Areas of Work | Willingness | Experience | Evaluation | Comments |
| --- | --- | --- | --- | --- |
| Care of infants/children | | 3 Year(s) | | She is currently taking car eof 2 children ages 8 and 10 years old, They are inependend childreb |
| Care of elderly | | 5 months | | 2018 --She has taken care of 50 years old lady who has cancer , She also has taken care of diabetic patient, She is willing to take care of elderly |
| Care of disabled | | 5 mos | | 2018 --She has taken care of 50 years old lady who has cancer , She also has taken care of diabetic patient, She is willing to take care of elderly.she is willing to take care of elderly |
| General housework | | 20 Year(s) | | She likes and enjoys housework like cleaning and etc |
| Cooking | | 15 Year(s) | | She can cook Chinese, Filipino and Western dishes by following recipe books |
| Language Skill: ENGLISH, TAGALOG | | 10 Year(s) | | She speaks good English |
| Other Skill: COOKING | | 3 Year(s) | | Shelikes cooking, She is confident |
Maid Introduction

Analiza is friendly, very accommodating, a patient worker, and has a cheerful personality. She completed her contract and the employer did not require a full-time helper.

Analiza is completed her contract soon.

To arrange an interview, please reach us through WhatsApp: LINA at , or BINGLE at .
(License No.: 98C2940)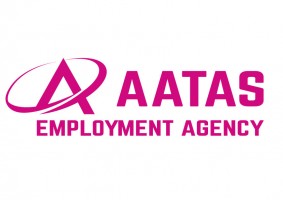 Address:
545 Orchard Road,Next to Hilton Hotel,
#06-14 Far East Shopping Centre, Singapore 238882
Tel:
6737 8681
Contact Person:
Bing / Lina
Handphone:
9371 5033 / 8246 3140 / 91392292/ 67378681
Office Hour:
Monday-Friday : 10:00am to 7:00pm
Saturdays : Closed
Sundays : 10:00am to 4:00pm
Closed on Public Holidays
---
Office : 6737 8681

Bing / Lina
9371 5033 / 8246 3140
AATAS Employment Agency provides you with all your requirements in Human Resource Placement, be it Local, Foreign, or Domestic workers. We are a company established for more than 23 years, providing suitable applicants for our clients fundamental requirements. Our main focus is to be up-to-date with the modern industry while maintaining the core aspects.
OUR SERVICES:
1) Foreign Domestic helpers (Filipino,Indonesian,Myanmar)
1:1 Transfer Helpers (we can arrange for personal interviews into your home or in our office)
2) New Helpers from Overseas (Personal interviewed by Aatas Staff in Philippines)
3)Passports Renewal/Work Permit Renewal/Home leave.Embassy Documents

Last updated on 17-07-2022.
Total hits: 348.