Other Information
| | |
| --- | --- |
| Able to handle pork? | |
| Able to eat pork? | |
Employment Record
| From | To | Country | Main Duties | Remark |
| --- | --- | --- | --- | --- |
| 2009 | 2011 | Singapore | General household chores , Cooking,Taking care the kids age 3YO & 5YO, send & pick up ,Ironing, | Residential type : HDB 3BDM- Ang Mo Kio ROL: Finished contract-Slept w the kids |
| 2011 | 2013 | Singapore | General household chores , Cooking,Taking care the 86Yo elderly ,Ironing, working with another helper, we helped each other in other task but my priority is to take good care the Elderly | Residential type : Condo 3bdrm- Orange Grove ROL: Finished Contract- They Relocate |
| 2013 | 2020 | Singapore | General household chores , Cooking,serving 3 adults ( 1 teenager 24yo ,Ironing, doing groceries | Residential type : Condo 3bdrm- Pasir Ris ROL: Finished 7 yrs contract -No need me |
Maid Skills
| Areas of Work | Willingness | Experience | Evaluation | Comments |
| --- | --- | --- | --- | --- |
| Care of infants/children | | 2 YEARS | | My experienced here was the kids age 3yo & 5Yo, send/fetch them. from & to school, preparing their foods, school stuff at night and bring them to playground but I am willing to take good care from 2 yo & above |
| Care of elderly | | 2 Years | | I had experienced when the elderly when she was 86yo, wheelchairbound , im working with another helper here, my priority is to take good care of her. |
| Care of disabled | | | | |
| General housework | | 11 years | | General household chores , Cooking, Taking care the kids age 3 yo & 5yo, other were teenager and Elderly 86yo ,Ironing,groceries ,Cooking |
| Cooking | | 11years | | I can cook different Kinds of Chinese,Indian and Western foods , following Employer recipe and I have also follow from Youtube |
| Language Skill: English & Tagalog | | 11years | | I have good English communication skills |
| Other Skill: Swimming, Cycling | | 15 years | | I can swim above my height and knows cycling as well |
Maid Introduction
I am polite, understanding, independent, most of all worthy and trusted as well. I have long patience for what I will do in life. I will always consider the things before I will make any decisions. To me their future is very important. I can cook any kids of Chinese foods like their soups, Stir fry veggies steam & deep fried foods also I can cook Indian even better such as Dall Cha, Mutton Curry, Chicken Curry, Mutton Soup, Cream Curry, Padthai, Lukchop, Veggies Soup, Curries Tomatoes Cauliflower w potatoe, Spinach etc.
For baking I know just Banana & Chiffon cake but i love to learn more .
With my next Employer I would love to learn new cooking skills , like Western dishes.

Please contact my agency - for my phone/ video /face to face interview.
********************************************************
Employment History -Results Found : 3
Employer Period of Employment Industry
Start Date End Date
Employer 3 17/09/2013 -Present -Indian Employer
Employer 2 29/01/2011 17/09/2013 -Indian Employer
Employer 1 10/05/2009 15/01/2011 - Chinese Family
*************************************************************.
(License No.: 17C8771)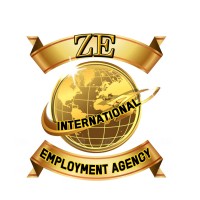 Address:
11 Floor, Wisma Atria ,
435 Orchard Road,Singapore 238877, Singapore 238877
Tel:
(ZE) 86001587
Email:
inquiry@zeintlemp.com

Contact Person:
ZE
Handphone:
86001587
Website:
http://www.zeintlempl.com/
Office Hour:
Monday to Friday -9:00 am -6:00 pm
Saturday &Sunday - Due to Covid-19- only Phone/Video Interview
Email : inquiry@zeintlemp.com( Ze)
Even From 1st of June onwards- No Interview in the office - waiting fr Govt further advise - Hope your kind understanding
---
Ze International - ensures a premium/high quality services from start to finish.

Last updated on 25-09-2020.
Total hits: 1069.